50+ Veganuary Recipes – Easy And Delicious Vegan Meals
50+ Veganuary recipes! With breakfast, lunch, dinner, snack and dessert ideas, these recipes will make your vegan New Year's resolutions much easier. A lot of healthy, gluten-free and oil-free options too, that are ideal for beginners to plant based cooking.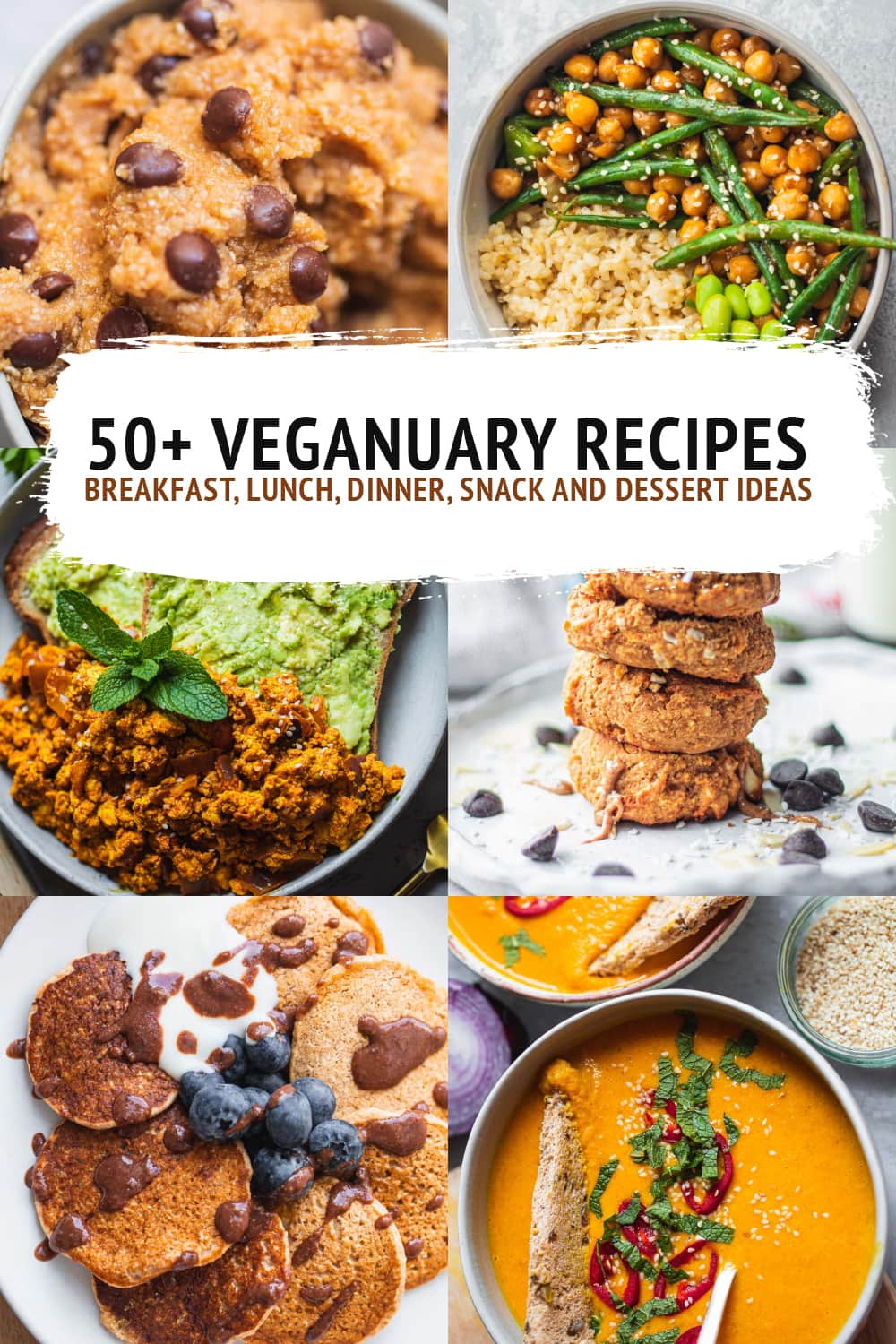 Veganuary just keeps growing in popularity. Out of the people I know, more and more sign up each year to adopt a vegan lifestyle for the month of January. And a lot of them stick with it for much longer than that!
If you have no experience with vegan cooking, you might feel a bit overwhelmed. You may not know where to start at all. And that's completely understandable: plant based cuisine opens up a whole range of new ingredients and cooking techniques. So I've compiled this roundup of super easy and most importantly, delicious vegan recipes from myself and other bloggers. You will find:
Quick breakfasts you can eat on the go.
Smoothies.
Soups and stews.
Pastas.
Curries.
Gluten-free options.
Oil-free options.
Stir-fries.
Salads.
Wraps and sandwiches.
Cookies.
Cakes.
… and so much more!
Be sure to save this post to go back to whenever you need ideas. Also share with your friends who want to eat more vegan meals or give Veganuary a go!
50+ Veganuary Recipes – Easy And Delicious Vegan Meals
Vegan Breakfast
Easy and tasty plant based breakfast ideas, with a lot of meal prep and on-the-go options for busy days.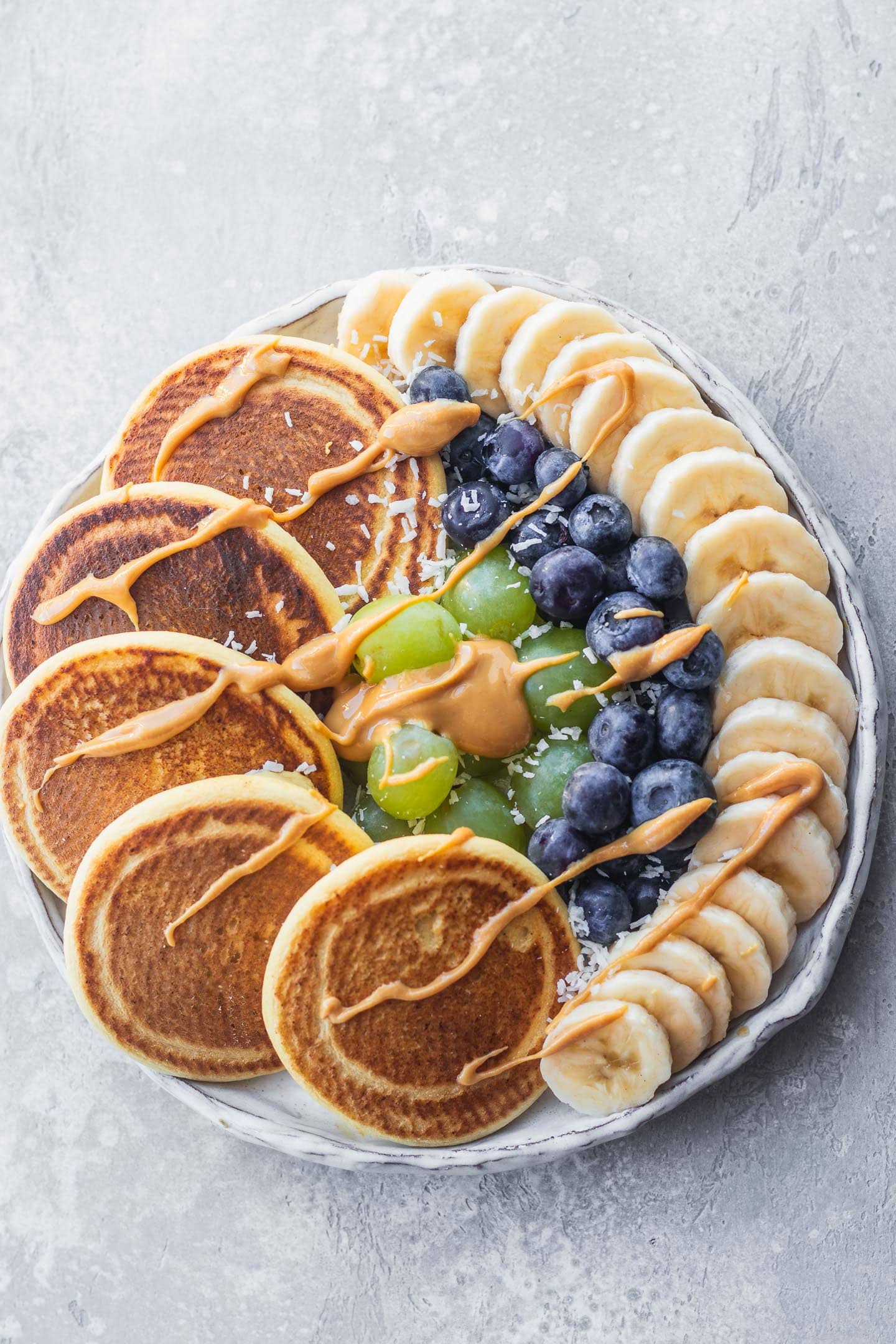 These chickpea flour pancakes are one of my favourite breakfasts ever! Super easy to make, they are fluffy, light and great with any toppings of your choice.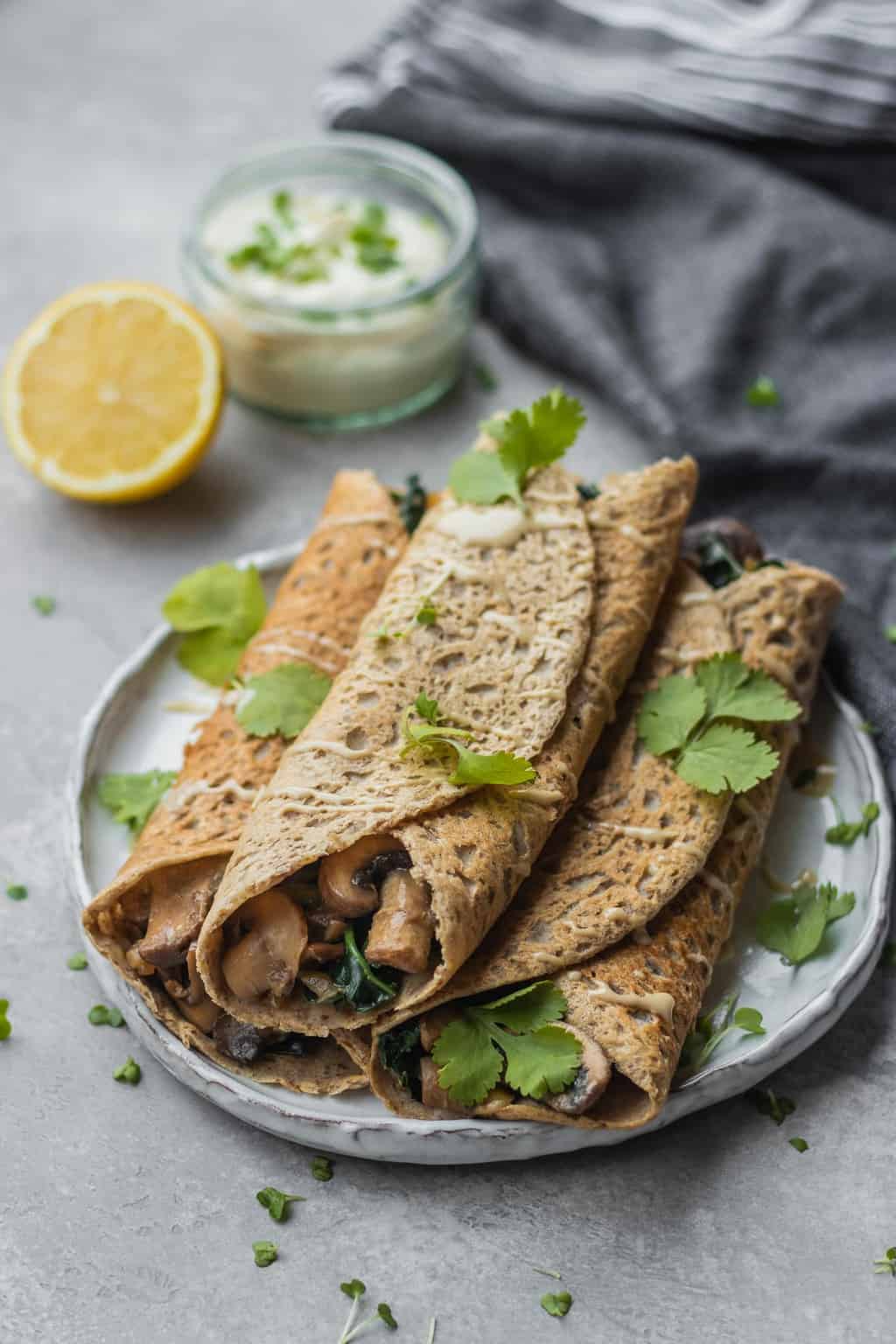 If a savoury breakfast is more of your thing, give these buckwheat crepes with mushrooms a go.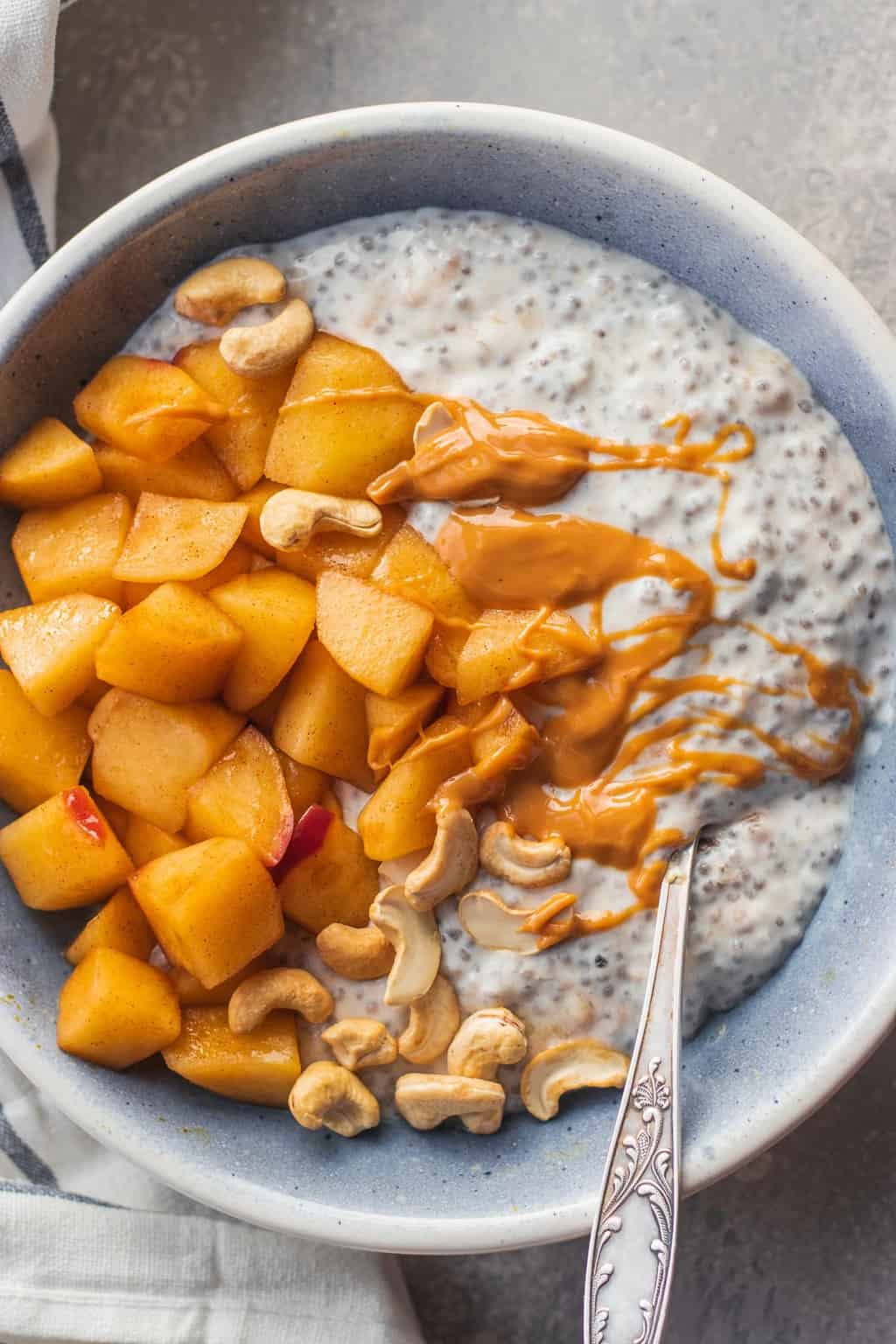 Chia pudding is a great meal prep friendly breakfast that will leave you satisfied! Ready with minimal effort and in no time.
I don't know about you, but I could eat these breakfast granola cups by Ela from Ela Vegan every day! A perfect breakfast to eat on the go.
This green apple smoothie by Sonja and Alex from A Couple Cooks looks so vibrant, nourishing and refreshing – such a great way to get the morning started!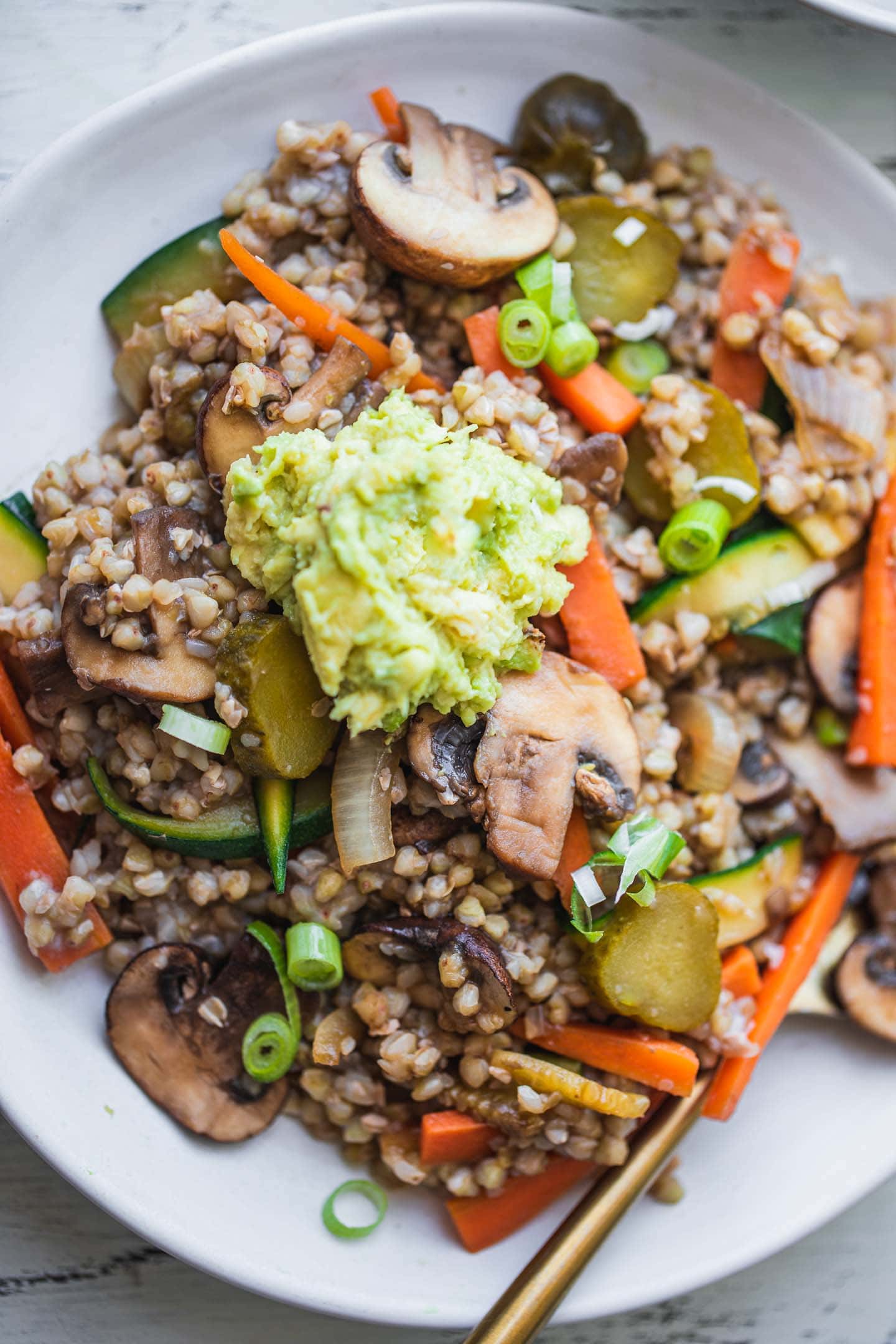 This buckwheat porridge bowl with vegetables is great for savoury breakfast fans.
Ameera and Robin from Monkey And Me Kitchen Adventures have all you toast lovers covered with this phenomenal idea.
Thanks to Rachel from The Plant Riot, baked beans have never looked better. Try these on toast or with a side of potatoes.
I don't know about you, but I totally wish these buckwheat waffles by Dee from Green Smoothie Gourmet could appear in front of me right now!
Make a batch of these vegan granola bars by Rhian from Rhian's recipes and have a grab-and-go breakfast ready for a couple of days.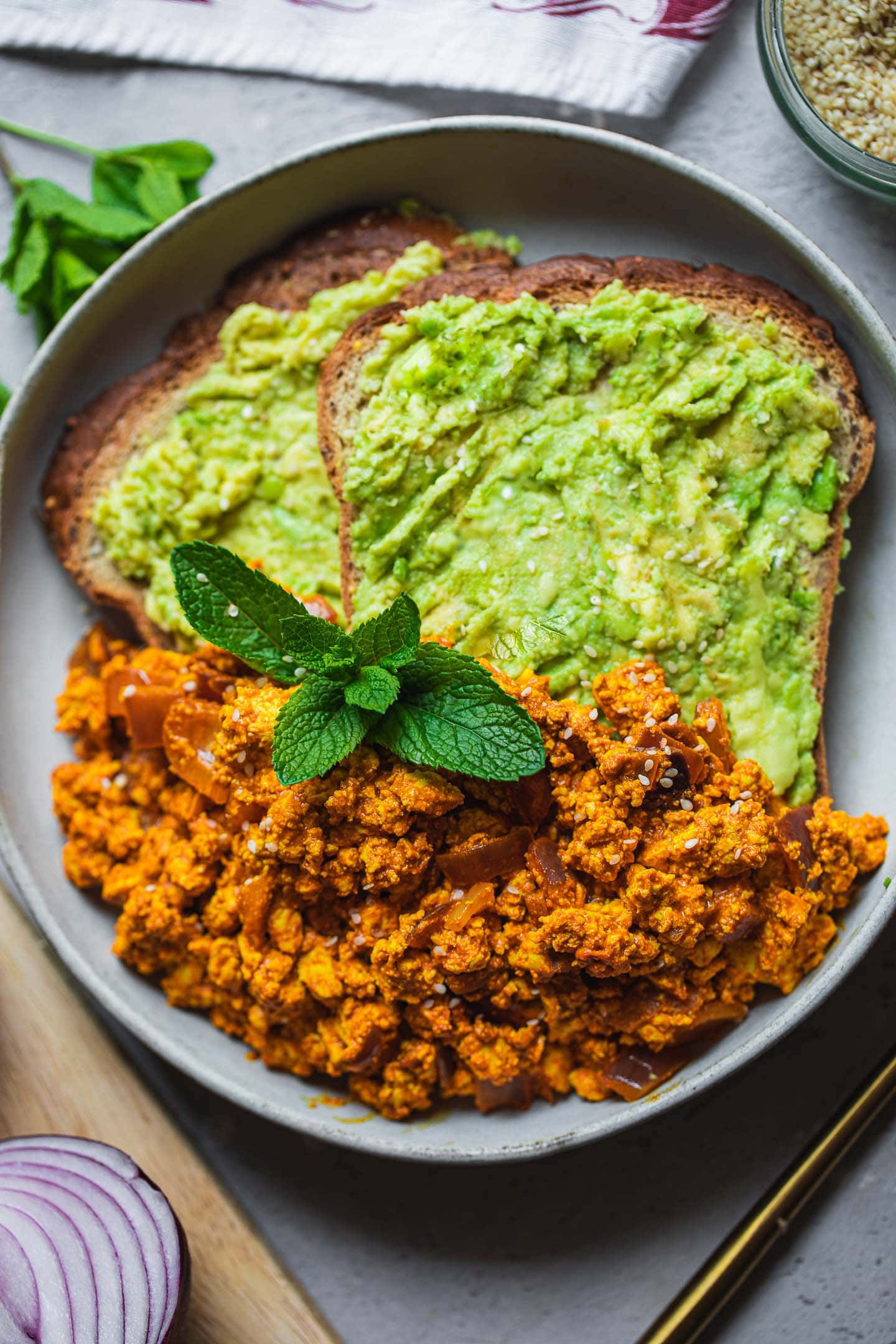 Learn how to make the perfect scrambled tofu! Serve with avocado toast for a yummy and wholesome start to the morning.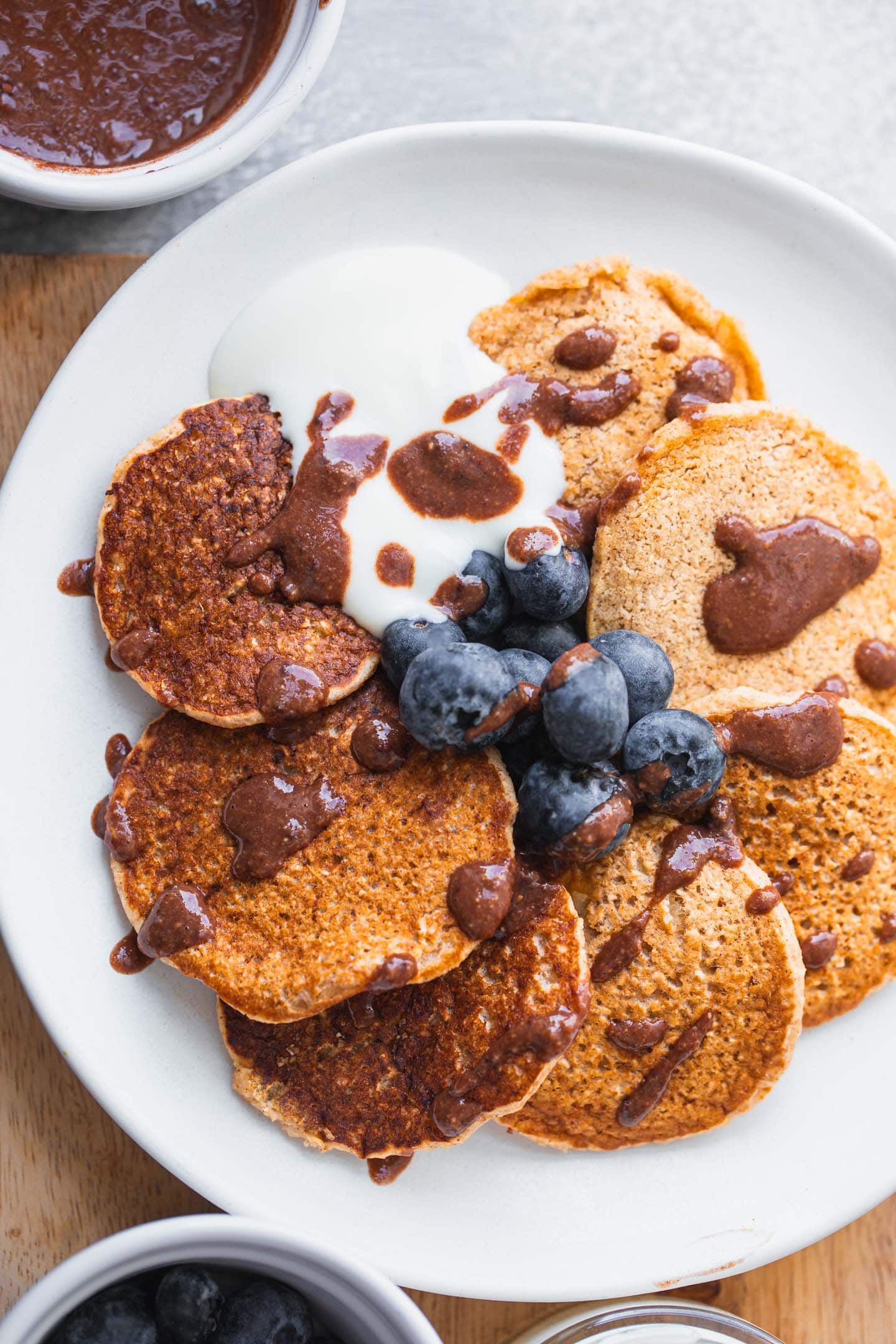 Lunch
Something to look forward to in the middle of the day! Try these amazing vegan lunches, and include them in your weekly meal prep agenda.
This vegan baked mac and cheese is super tasty and made with simple ingredients!
This falafel salad with a creamy and tangy tahini dressing definitely shows that your lunchtime salad does not have to be boring.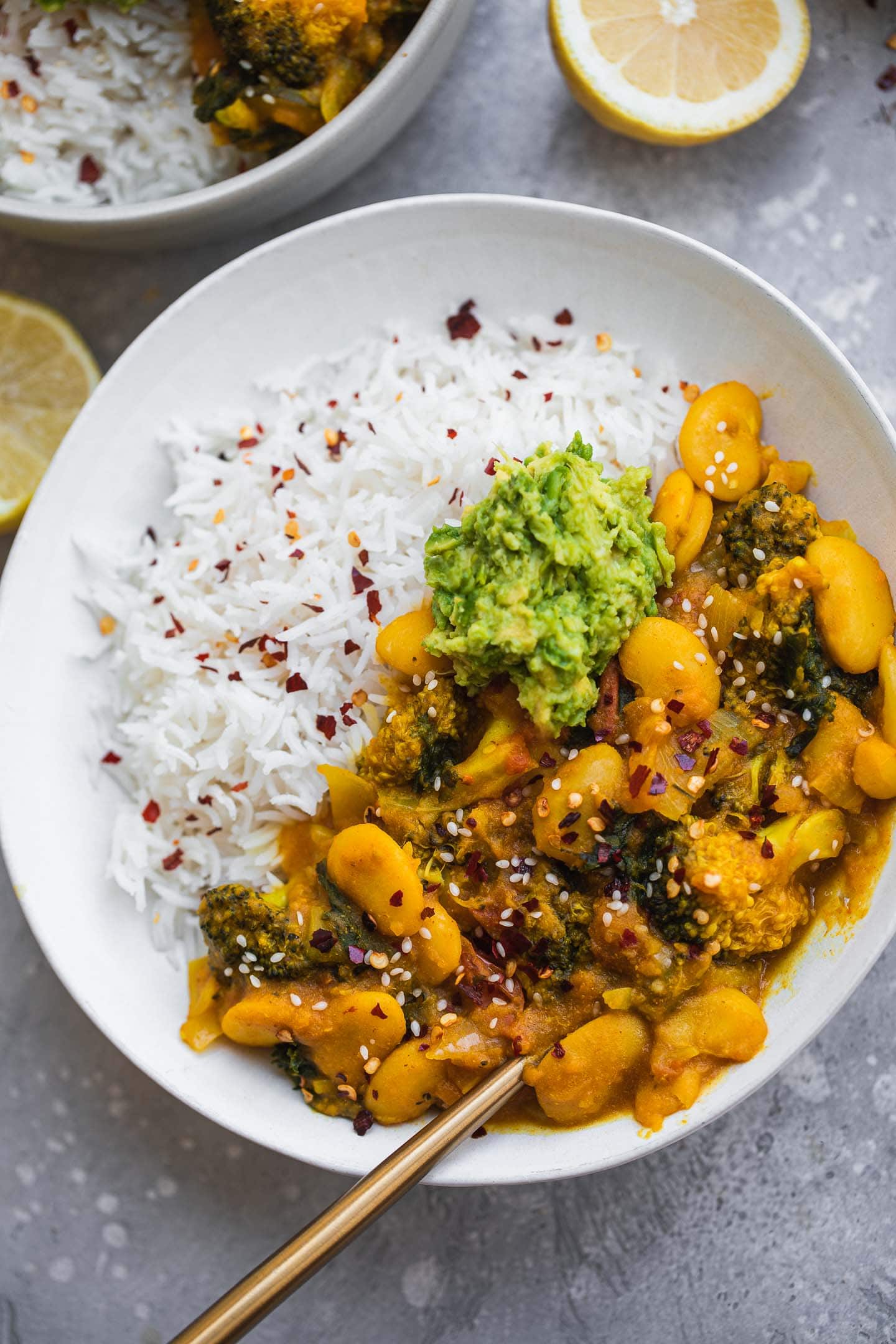 Switch things up with this comforting and flavourful stew, that's also full of plant based protein!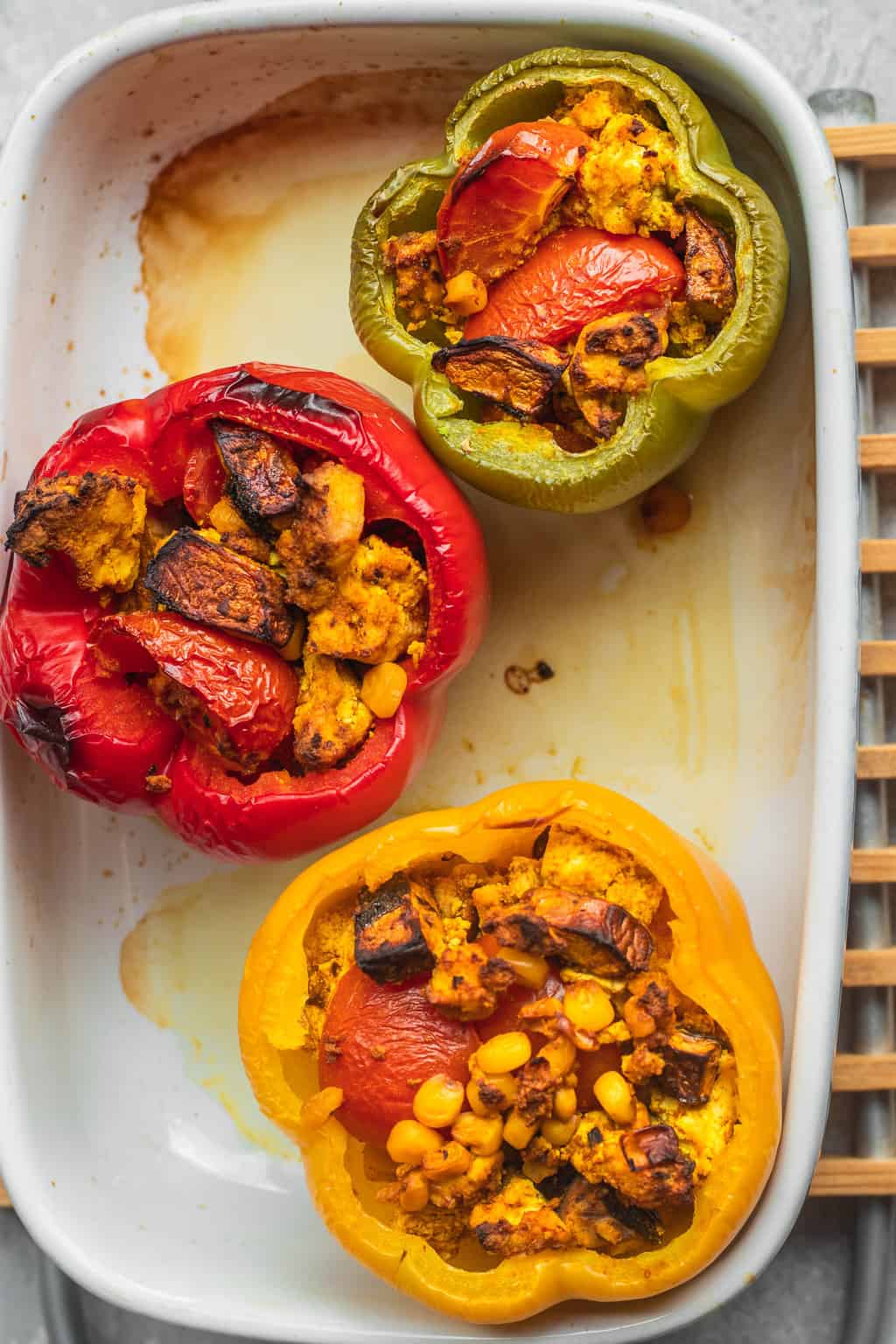 Mushroom and tofu stuffed peppers would make a great meal prep option! Serve them with rice for a delicious meal.
These fritters are a reader favourite! Serve them by themselves with a dip, or in wraps, salads and sandwiches.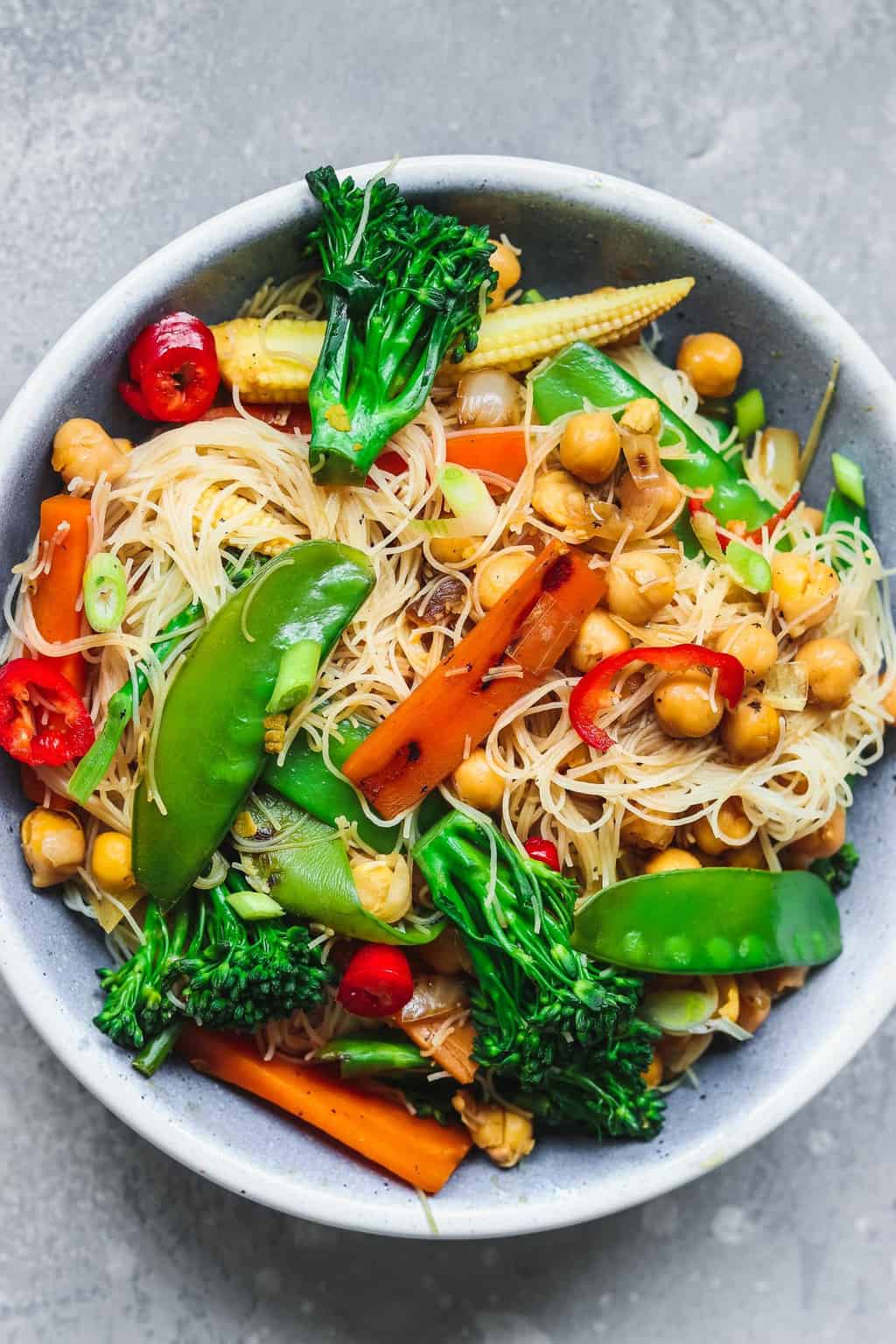 This lime chickpea stir-fry is a great way to eat more vegetables; plus, it takes less than 15 minutes to make.
Vegetables and mushrooms taste great in this simple and quick pasta dish.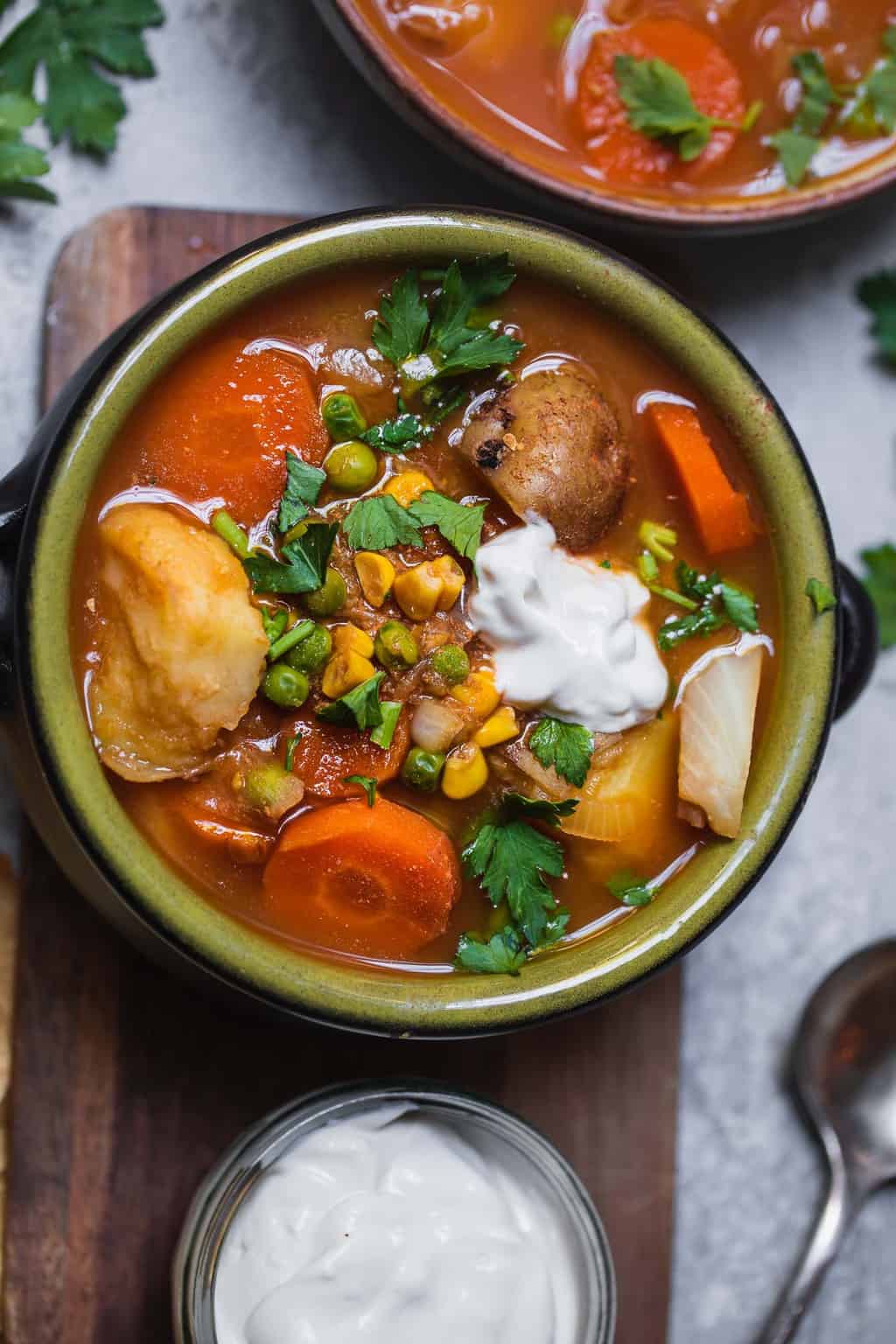 This chunky potato soup is a great way to eat more vegetables, and made with simple ingredients!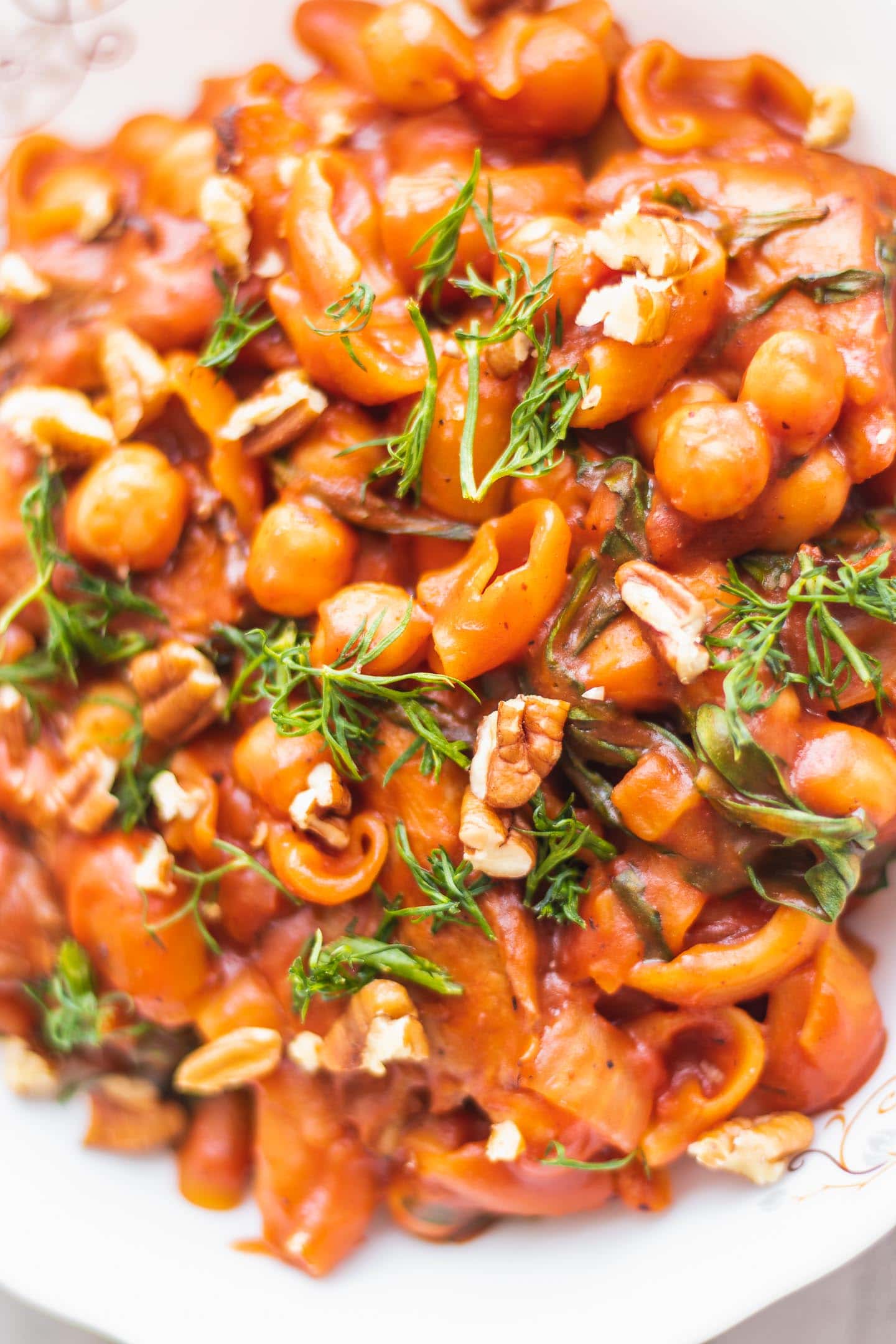 Pasta and chickpeas make an excellent combo, especially when served in a rich tomato sauce!
This cream of mushroom soup by Bianca Zapatka looks seriously unreal! So cosy and ideal for the colder seasons too.
Aimee from Wallflower Kitchen made this risotto which is just a dream come true! All of those vegetables make a great healthy lunch.
This Thai chickpea salad by Monique from Ambitious Kitchen is so full of flavour and colour, you won't be able to get enough.
Everything about this cobb salad by Sam from It Doesn't Taste Like Chicken screams 'delicious' and 'coming back for seconds'.
Why not include these roasted cauliflower bowls by Lindsay from Pinch of Yum in your weekly meal prep?!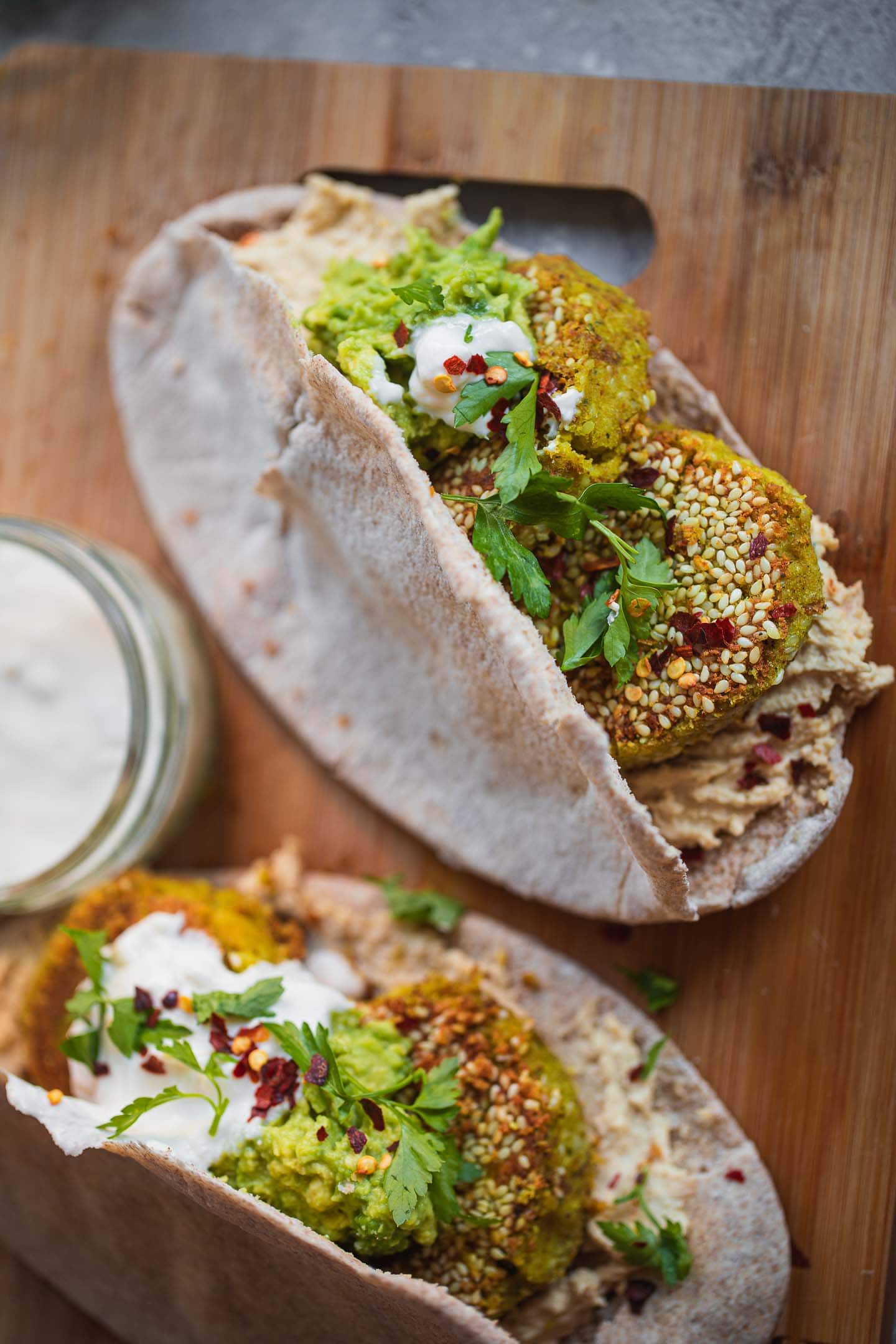 Serve vegan falafel in pita, flatbread, or salads for a lunch that's flavourful and delicious.
A vegan chickpea salad makes a great plant based alternative to tuna mayo, and is super tasty in a sandwich with roasted carrots.
Dinner
Dinner has never been easier and tastier – even if you're a complete beginner in the kitchen! Try out these weeknight meal recipes, that are all plant based and fuss-free.
Vegan bolognese is comfort food and simplicity at its best! Give this easy pasta sauce a go for the ultimate wow-factor.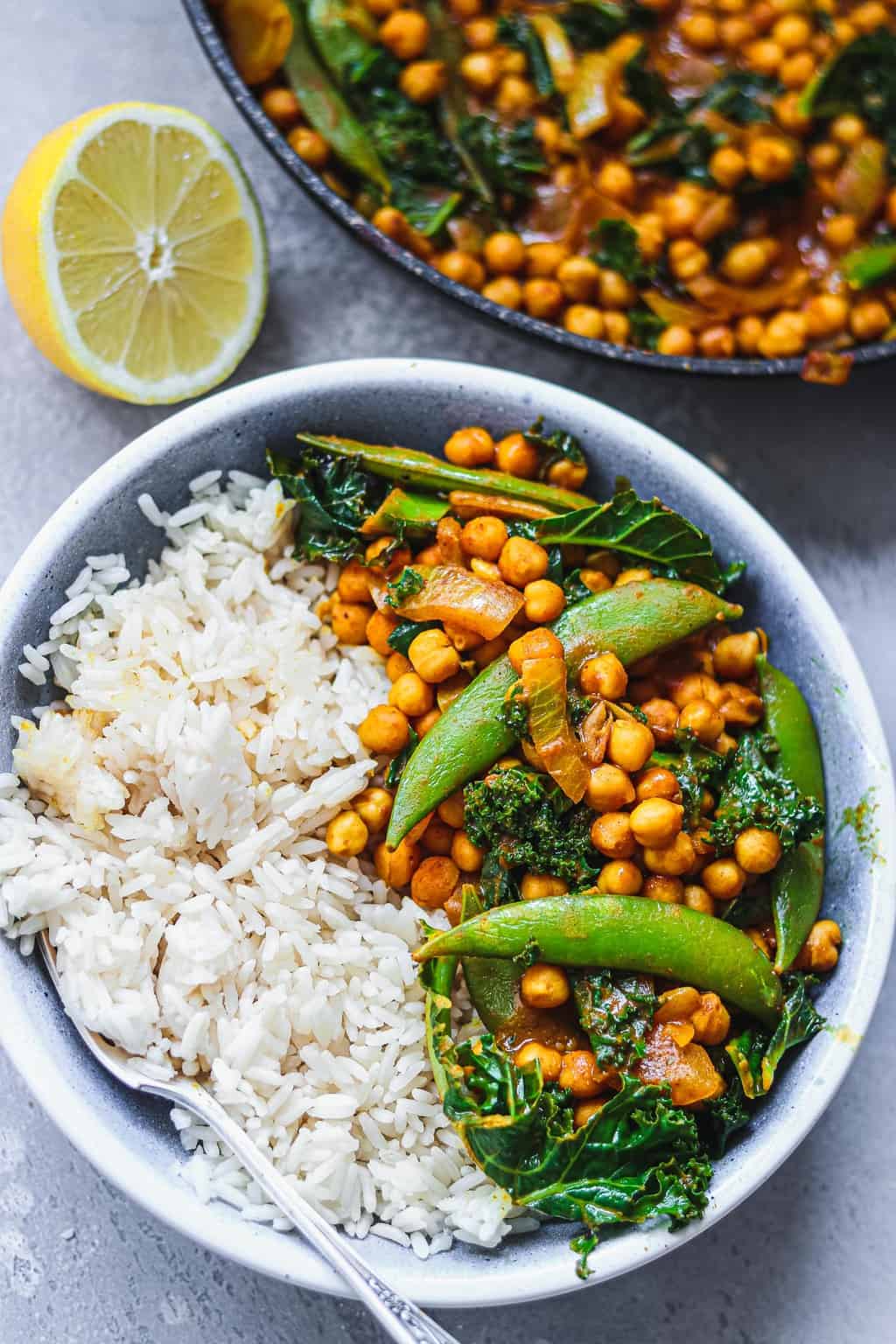 You just can't go wrong with an easy flavourful curry like this one, made with simple ingredients you probably have in your kitchen already.
Want a crowd-pleasing recipe that will impress everyone? Try this fail-proof vegan pot pie recipe with a jackfruit filling.
If you want something light and refreshing, this Pad Thai is the answer. Ready in just 15 minutes, and hits the spot every time.
Potato curry can make any cold and dark evening a lot better. Ideal for feeding the entire family, or impressing guests.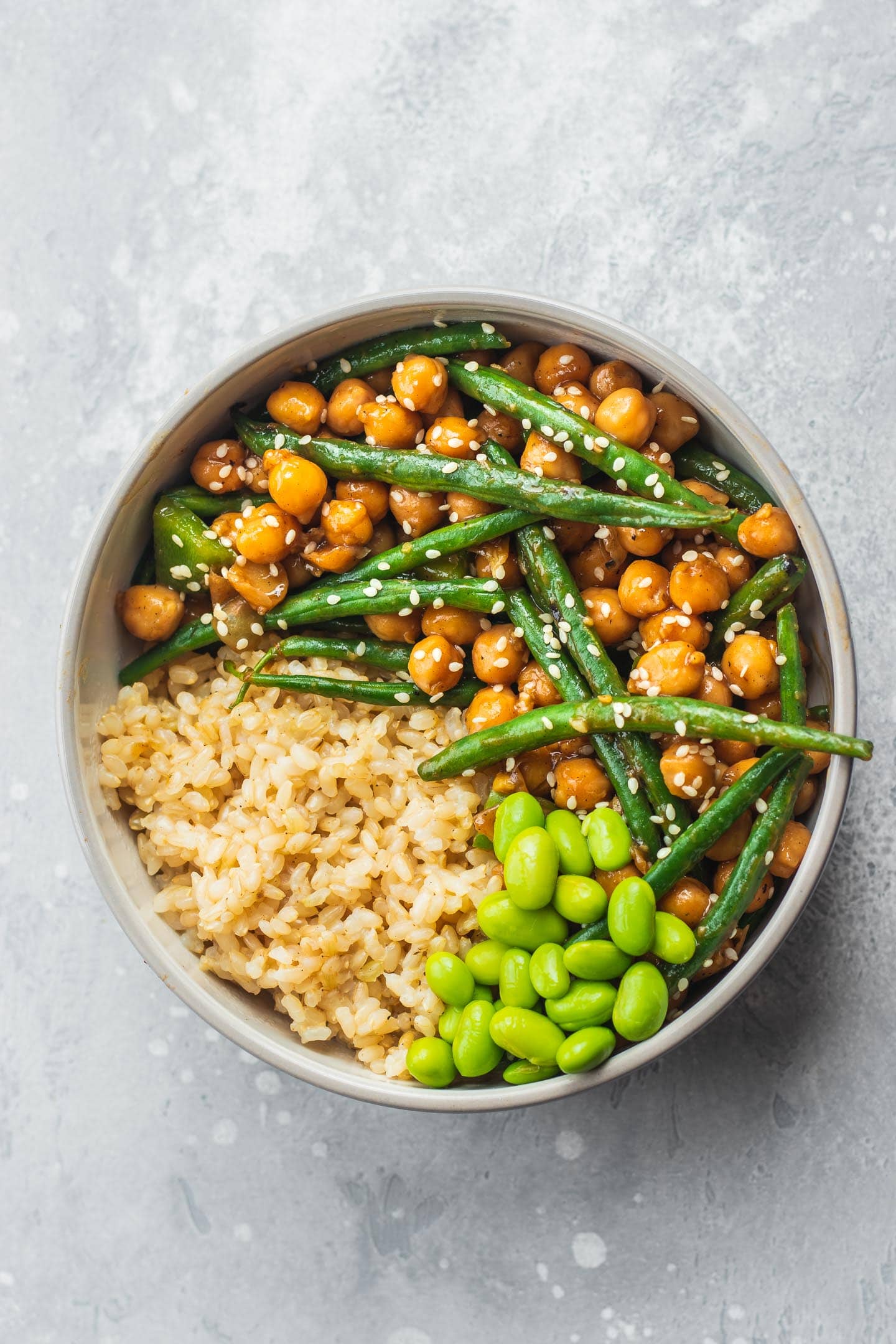 This sweet and sour sauce is full of flavour, and pairs super well with the chickpeas. One pan dinners don't get much easier and yummier.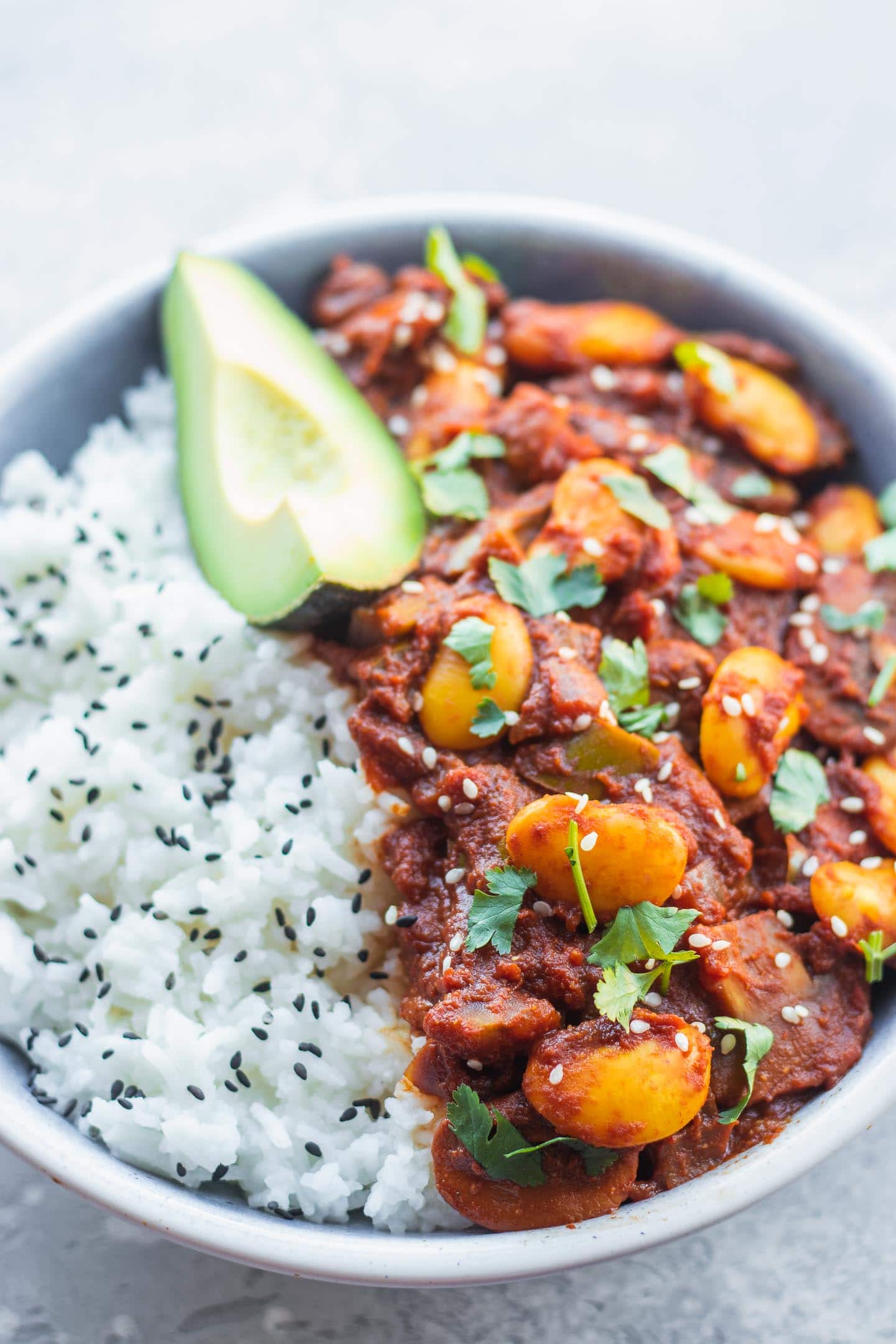 How about a bowl of vegan chili, served over a bed of fluffy rice? This recipe shows just how much flavour and variety you can create with simple ingredients.
Nora from Nora Cooks shows just how you can make tofu taste great with this orange tofu recipe!
If you're looking for a new and delicious way to cook potatoes, Lisa from Okonomi Kitchen shows you the answer with this Bombay potatoes recipe.
Melissa from Vegan Huggs has convinced me that cauliflower is the best veg out there! This sticky cauliflower recipe looks unreal.
This butternut squash mac and cheese recipe by Julie from The Simple Veganista is your perfect introduction to veggie-based cheese sauces.
These healthy lentil nourish bowls by Deryn from Running On Real Food will leave you feeling great!
This vegan chorizo paella by Tamsin from Cupful of Kale will impress everyone, regardless of dietary requirements.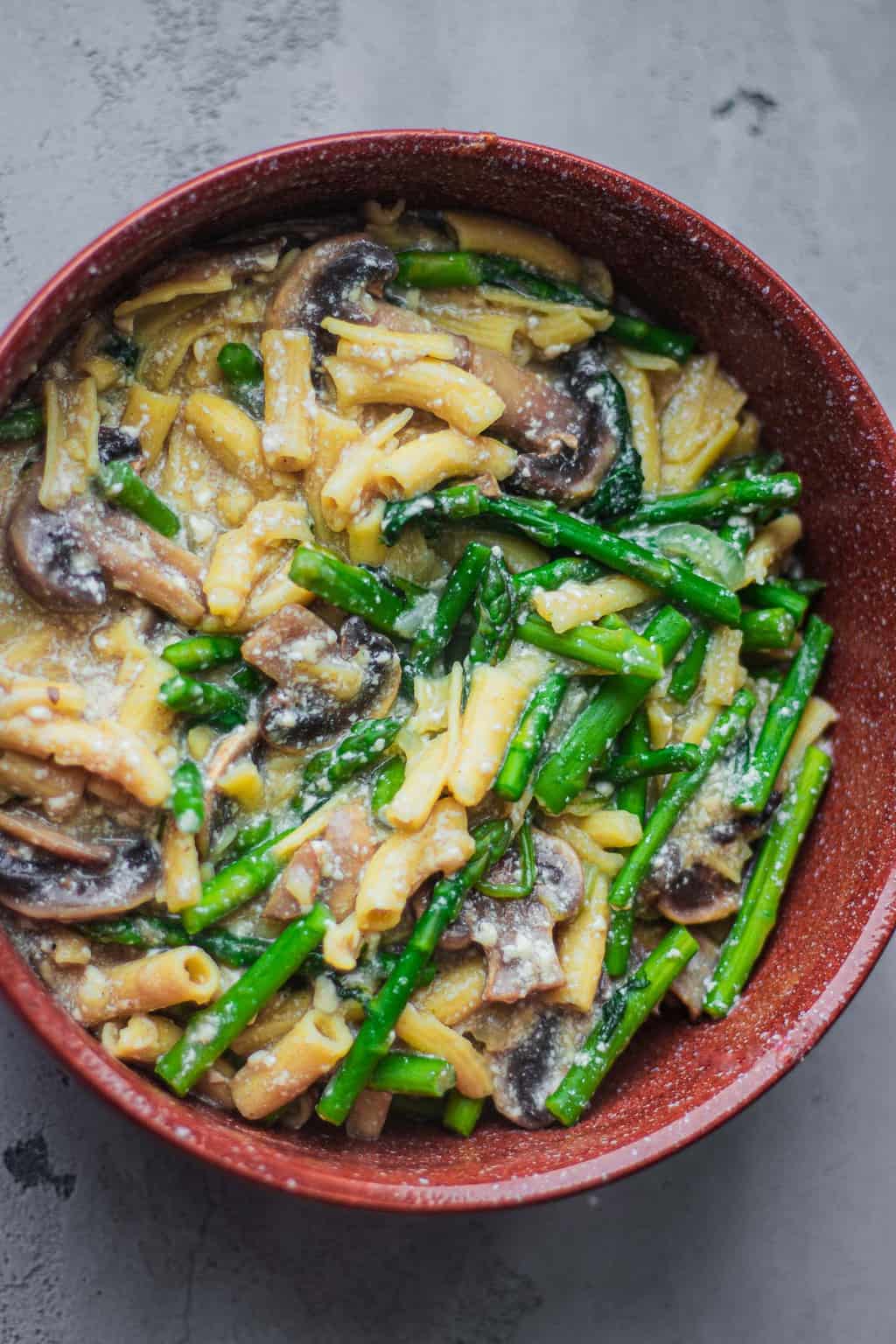 Think you don't like tofu? Try using it to make a delicious creamy sauce for pasta, served with plenty of veg!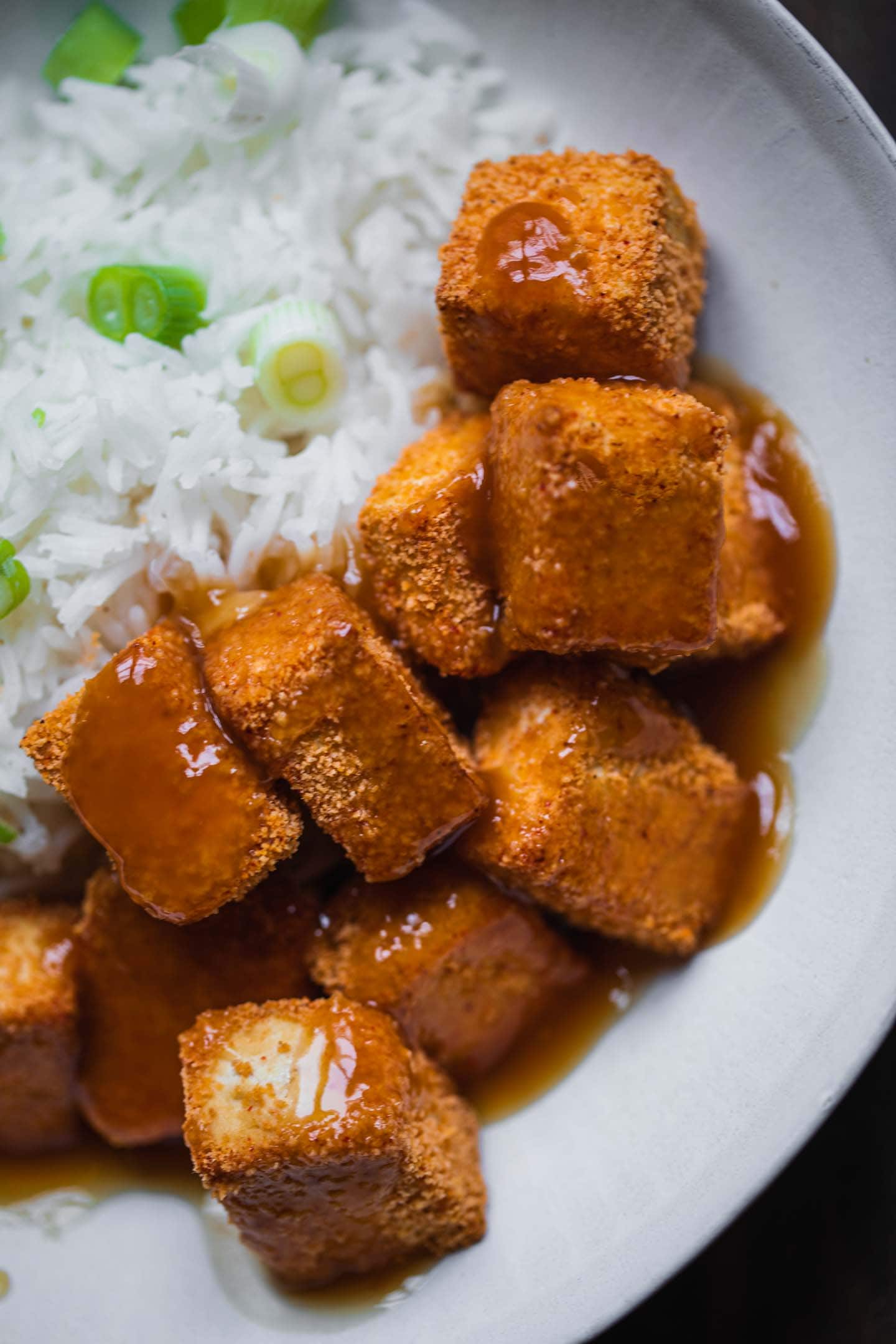 Here's another great way to make tofu taste amazing! Crispy tofu is perfect with a sauce and side dish of your choice.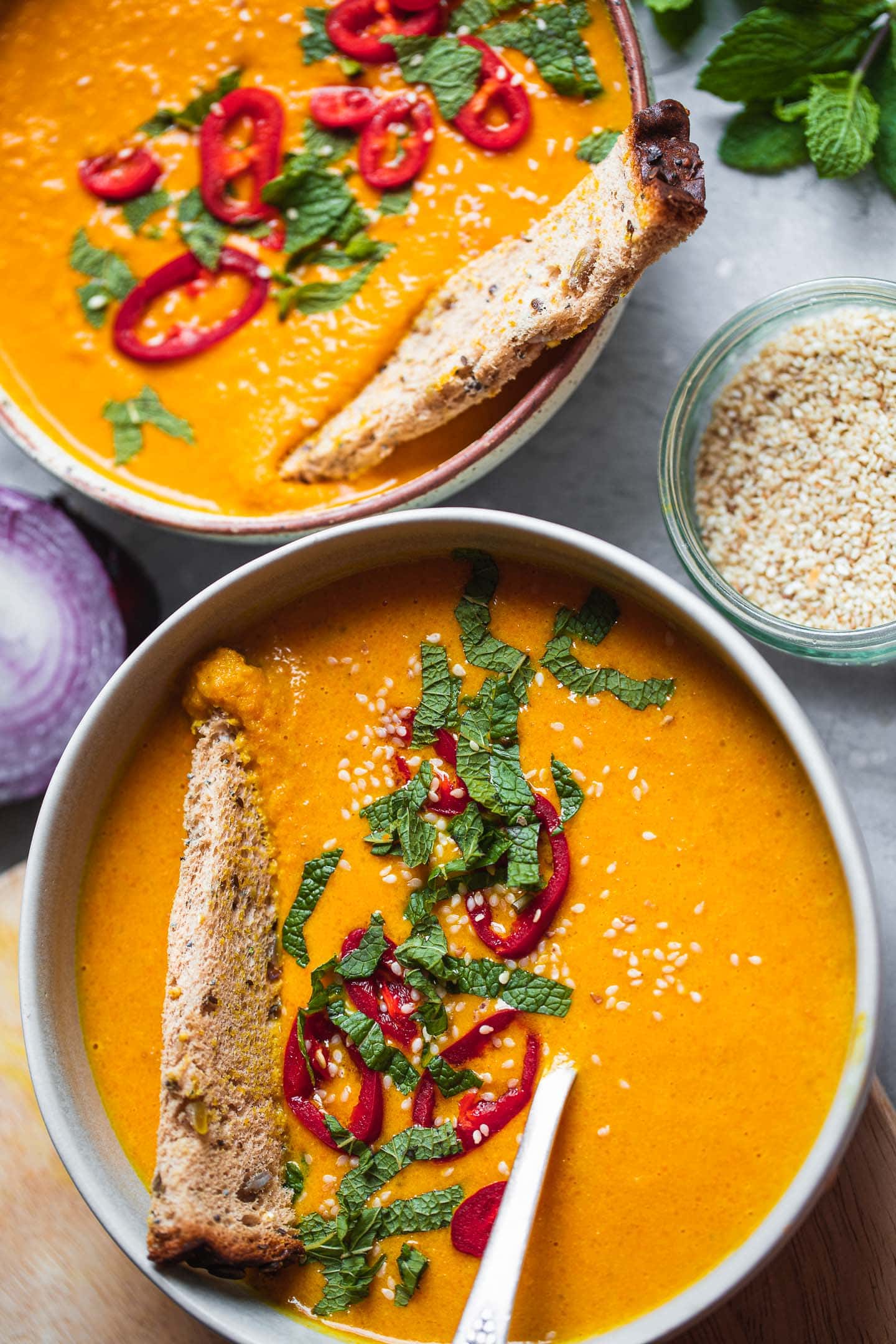 When you're craving soup on a cold evening, this dish makes a flavourful and rich option.
Desserts and snacks
For those times when you're feeling a little peckish or want something sweet after dinner! These desserts and snacks are great for either sharing, or keeping all to yourself.
Homemade peanut butter cups taste even better than the store brought version! Make them with just 4 simple ingredients.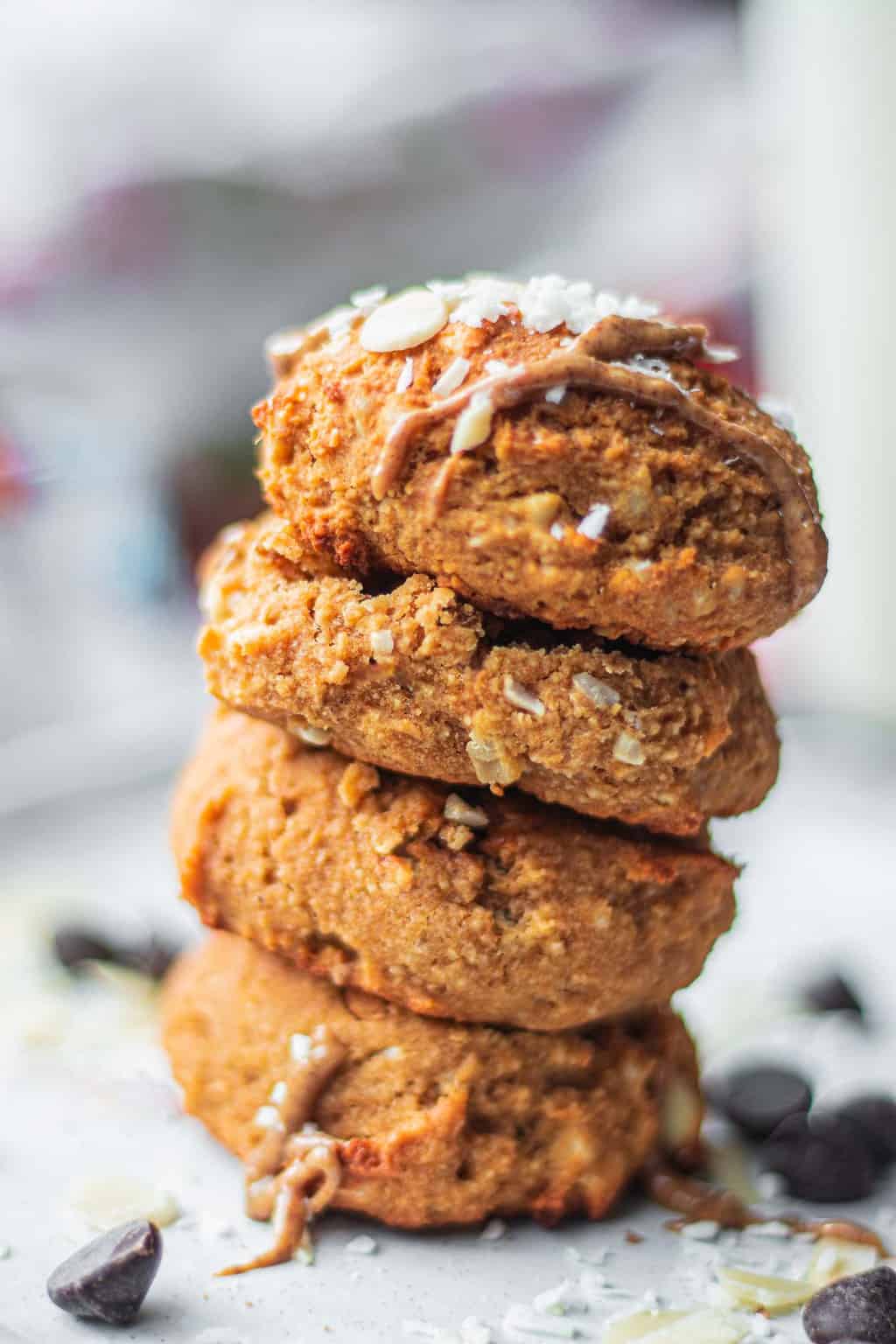 Keep these cookies on hand for a quick and easy sweet treat to enjoy whenever.
What's great about banana bread is that you can eat it as a snack, dessert or even breakfast, slathered in peanut butter and jam.
I make this vegan fudge all the time, because it's just so addictive! Eat on its own, or with smoothies or oatmeal bowls.
This savoury cornbread recipe is super versatile, great for serving either as a side dish or on its own as a snack.
This vegan millionaire shortbread by Natalie from Feasting on Fruit is just like the real thing, and even better. Seriously drooling just looking at the photos!
This creative hummus idea by Brandi from The Vegan 8 is perfect for serving with vegetable sticks, on toast or with chips.
These double chocolate chip cookies by Britt from The Banana Diaries are just calling my name! The more chocolate the better, so these are delivering for sure.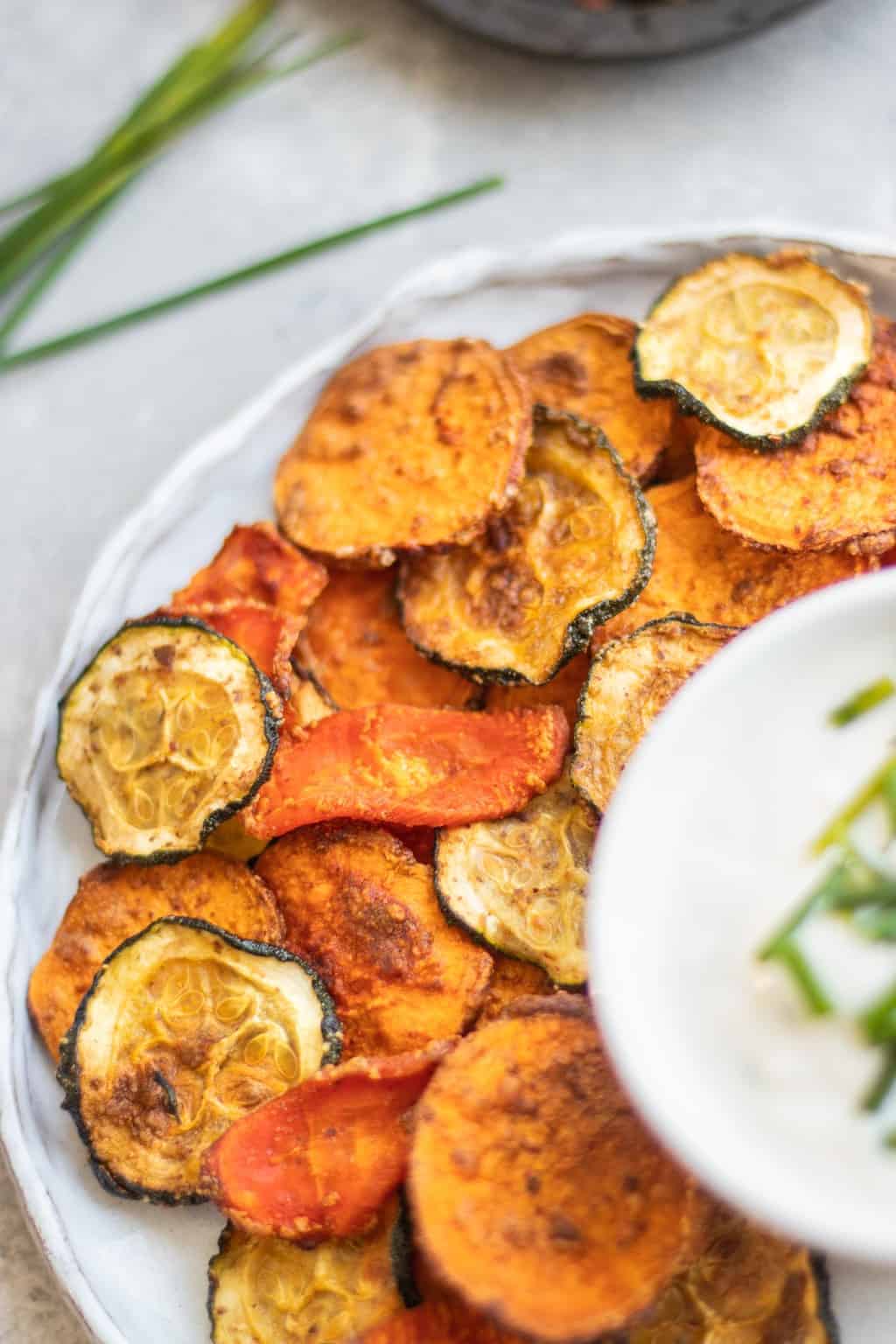 No need to buy vegetable chips, when you can make them at home in just a few steps. Perfect to serve with dips like hummus or vegan tzatziki.
Want a dessert you can go back to over and over again? Try this orange creamsicle cake by Shannon from Yup, It's Vegan!
Doesn't this dip by Thomas from Full of Plants look incredible?! It would taste delicious with crackers or vegetables as a movie night snack.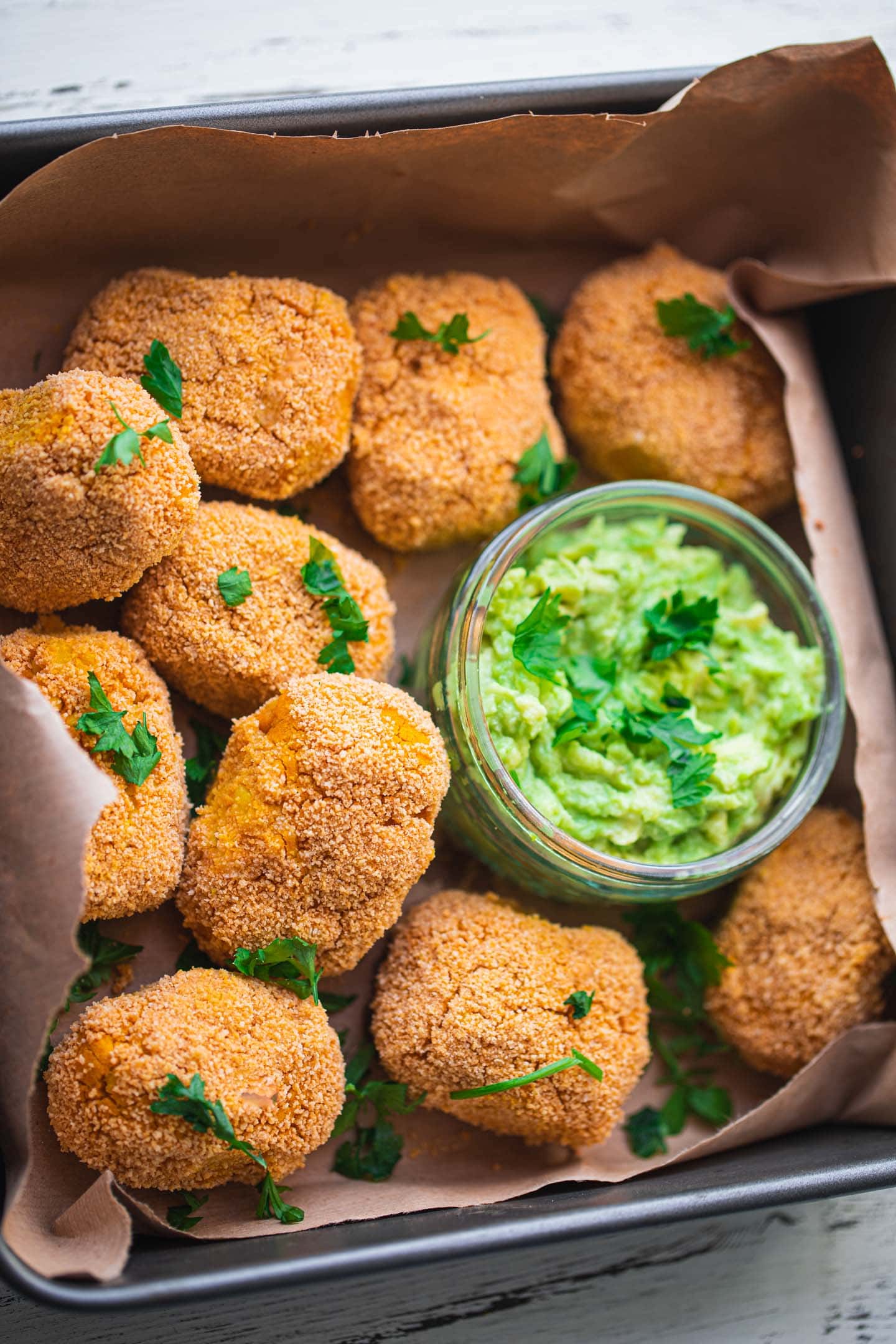 These vegan 'chicken' nuggets made with chickpeas and tofu are great served with a dip of your choice.
A sweet treat that's ready in 5 minutes and involves chocolate chips? Yes please!
Let me know in the comments: which one of these Veganuary recipes is your favourite? Remember to share this post with your friends and Pin it for later if you plan on giving any of them a go.