About Maria
I've never been good at introductions because when they're needed, I seem to forget every single interesting thing about myself. But I guess we'll start with the basics.
My mum and I moved from Russia to the UK in 2008. We settled not far from Brighton, starting a whole new life as my mum worked a multitude of jobs while I gave my all to studying, playing sport, and making lots of art in my spare time. We filled our summers with long walks, days spent painting in our back garden, and plenty of blueberry pie. My mum spent the colder seasons ensuring our kitchen never ran out of comfort food, while I wrote short stories and dawdled outside with my first camera.
Life is very different these days. I've always loved studying and academia, and in 2018 I started my History degree at the University of Oxford. At the time of writing this, I am finishing up my final year of my undergraduate studies. But what hasn't changed is my love for art, for writing, and for delicious, flavourful food. Hence, I also now have this blog, working as a food photographer and recipe developer. While it necessitates a busy schedule, I love having a balance between my studies, and my creative work!
Now, a few more fun facts. I'm a cat person, and have an incredibly adorable cat named Pearl, who lives with my mum and stepdad near Brighton. Most people would describe me as a very early riser (usually between 4:30 and 5am!) because that's when my creativity peaks. I love reading, particularly non-fiction and self-improvement books, as well as listening to endless podcasts. And I write poetry in my spare time a lot, but never share it because *cringe* (haha).
About Earth of Maria
After wanting to give blogging a go for ages, I decided to start my website, as well as my Instagram page @earthfmariaa, at the same time as I started university. Yep, life got as hectic as it sound. By that point, I had been vegan for a long time (read more about my journey below) and had learnt a lot about cooking delicious plant based meals. So it made sense to start a blog in order to share my recipes, and also give my confidence a bit of a boost.
I fell in love with blogging straight away, as it brought together three of my favourite things: photography, writing, and cooking. But I also discovered an amazing community of people who shared my interests, whether veganism or recipe development, and learnt so much about myself, growing as a person thanks to this wonderful creative outlet.
Since then, I have worked hard to turn this website into a resource designed to inspire others to eat more wholesome plant based meals, and make the journey as delicious as possible! While it's changed a lot over the years, I have stuck closely to my core principles: simplicity, wholesome ingredients, and plenty of flavour.
My approach to food
My relationship with food hasn't always been the best. I was caught up in a lot of unhealthy eating patterns when I was younger, and overcoming this necessitated a lot of hard work. However, in 2015, when the worst of it was behind me, I decided to step into veganism.
I discovered the vegan movement through my casual Instagram usage, and the core principles of it immediately resonated with me. But I ensured to complete my recovery before changing my eating habits, so that the change would come from a good place. And it really did. Going vegan made me fall in love with cooking and food even more, opening up a whole new world of flavours and ingredients. I spent hours experimenting in the kitchen, learning new recipes and techniques.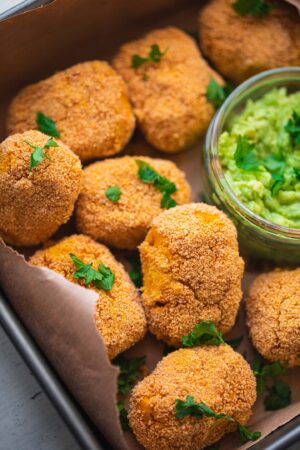 Over the years, my approach to food has become increasingly intuitive and creative. These days, I love making plant based food that is accessible, simple, and always bursting with flavour. In other words, vegan meals that you actually want to eat! As plant based cuisine offers so much possibility in terms of flavours, textures and dish types, I want to show the full potential of cooking with plants.
What you'll find on this blog
I specialise in developing vegan comfort food for busy people. Whether you're a busy professional, a student, or a stay-at-home parent with a to-do list that's a mile long, you'll find plenty of ideas that are ideal for you.
Most of the recipes on Earth of Maria are ready in under one hour, using simple and accessible ingredients. There are a lot of budget-friendly options, too. But every recipe is developed to be incredibly flavorful, comforting, and ideal for feeding vegans and non-vegans alike. So if you're at the start of your plant based cooking journey, I'm here to show you just how fun vegan food can be!
Weeknight dinners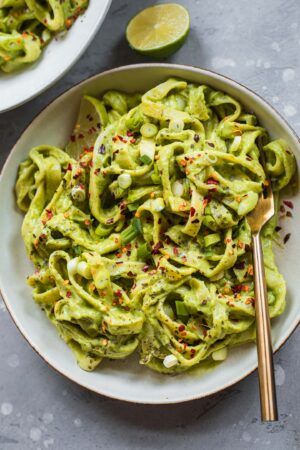 Wholesome lunches
Breakfast inspiration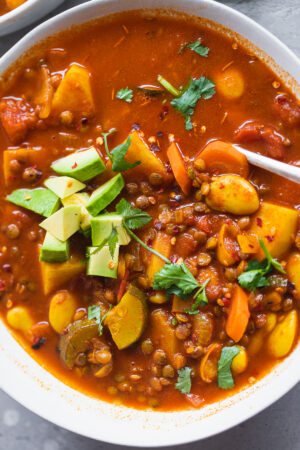 My photography
I mentioned that art and photography have been huge passions of mine for a long time. I first picked up a camera when I was in my early teenage years, occupying my days with countryside walks and taking endless photos of landscapes, flowers, buildings, etc.
So it made a lot of sense for me to bring together my two passions of photography and cooking. What I love about food photography is, firstly, that it has such a strong storytelling element. All the finer details, from the lighting to certain props, come together and convey a specific mood, and reveal a lot of information about a specific dish.
I am also amazed by the beauty of whole food ingredients. Even with a simple composition, the styling of the food alone can convey a lot about the dish and make you want to eat it ASAP. That's why I follow a minimalistic approach to styling, experimenting with lighting and really making the final image 'pop' through the editing process.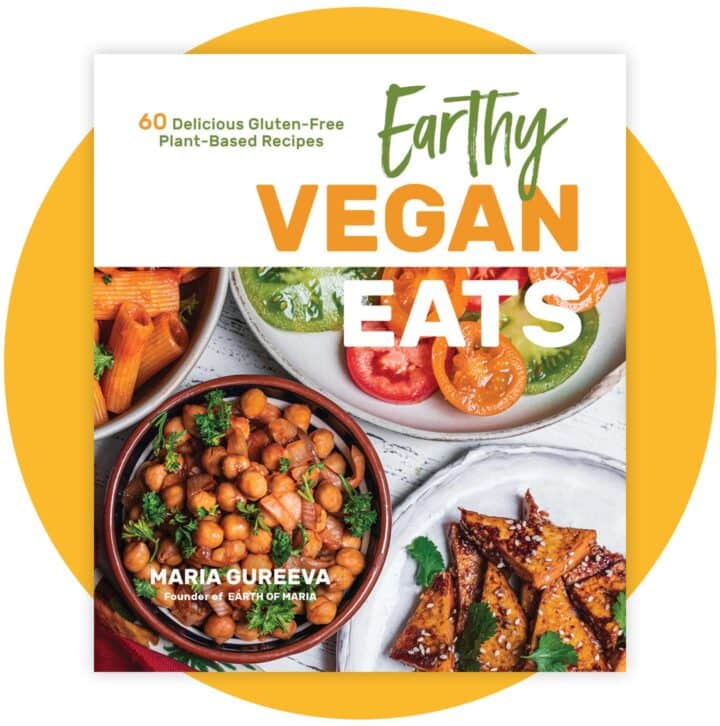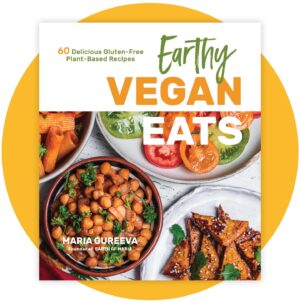 My cookbook
I am incredibly excited to announce that my first cookbook, Vegan Earthy Eats, will be published by Page Street in April 2021. This book contains 60+ recipes that are all vegan, gluten-free, creative, and made from wholesome ingredients. You can view my cookbook page to read more about it, and pre-order your copy!
Thank you so much for visiting my blog! I am so happy to have you here and I hope you enjoy your stay. If you have any questions, feel free to email me, or reach out to me via DM on Instagram. I will get back to you as soon as possible!