Start Here
Vegan comfort food for busy people
Earth of Maria is all about vegan comfort food for busy people. Whether you're a busy professional, student, or parent, you'll find plenty of lunch, dinner and snack ideas that are easy to fit into your lifestyle. My recipes are easy to make with simple ingredients, and big on flavor!
The recipes are also ideal for if you're new to eating more plants. Big on flavor and fuss-free, the meal ideas are comforting, incredibly delicious, and show the full potential of cooking with plants! I love developing recipes that show that eating vegan doesn't mean missing out: even meat eaters will love the ideas you'll find here.
As a busy entrepreneur, I'm super enthusiastic about showing how you can fit delicious and comforting meals into a hectic schedule. I also love simplifying the process of making your favorite dishes plant based! If you want to learn more about me and my approach to cooking, visit my about me page!
Vegan weeknight meals
I specialise in developing vegan weeknight meals. These recipes are perfect for enjoying after a long day. Most of them are also great for batch cooking, so you can have dinner for the whole week ready to go! There are a lot of budget-friendly options, too.
Quick vegan lunches and meal prep
If you need something to bring to work or leave in the fridge for a busy day, try out some of these ideas that are meal prep-friendly! You'll have amazing vegan comfort food to look forward to.
30 minutes or less
Sometimes, you have very little time, but still want to eat something delicious. Don't worry, because these recipes need just 30 minutes, and don't miss out on any flavor!
Delicious vegan snacks and appetizers
These vegan snacks and appetizers are great for any occasion, whether a gathering with friends and family, or a movie night! They will impress anyone, vegans and non-vegans alike.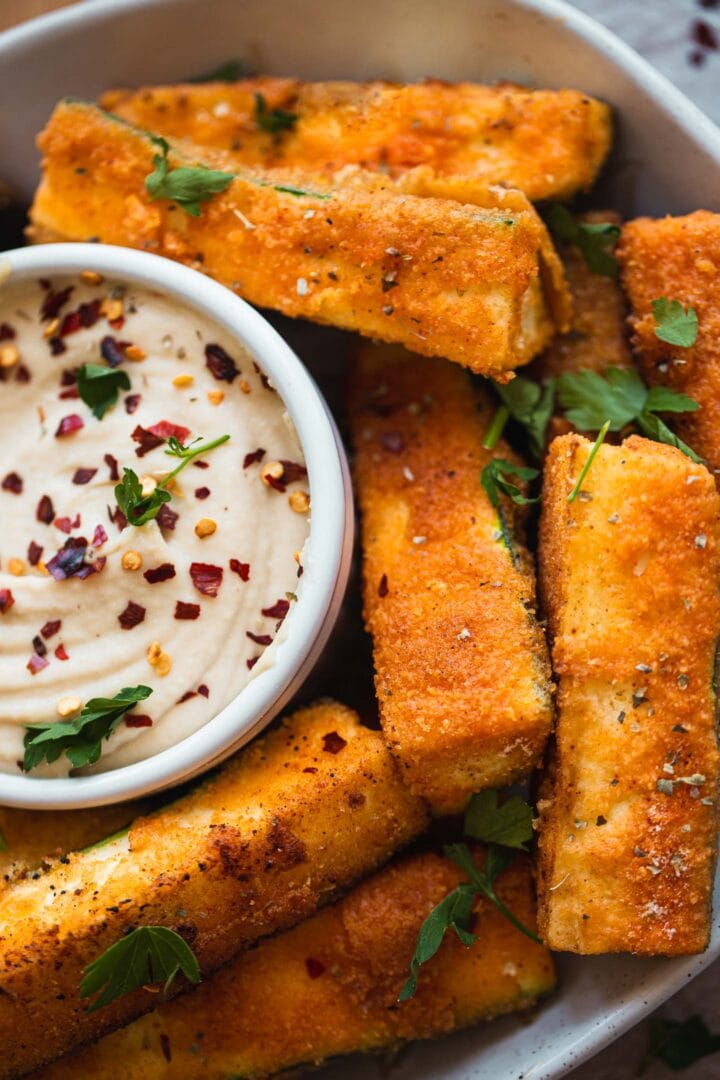 Vegan breakfast inspiration
Do you want to switch up your breakfast and are looking for wholesome plant based recipes? Check out the options below, with a lot of make-ahead recipes, too!
Helpful cooking tips & tricks
I have a number of articles all about how to cook with plants and make amazing vegan food from scratch! Check them out below.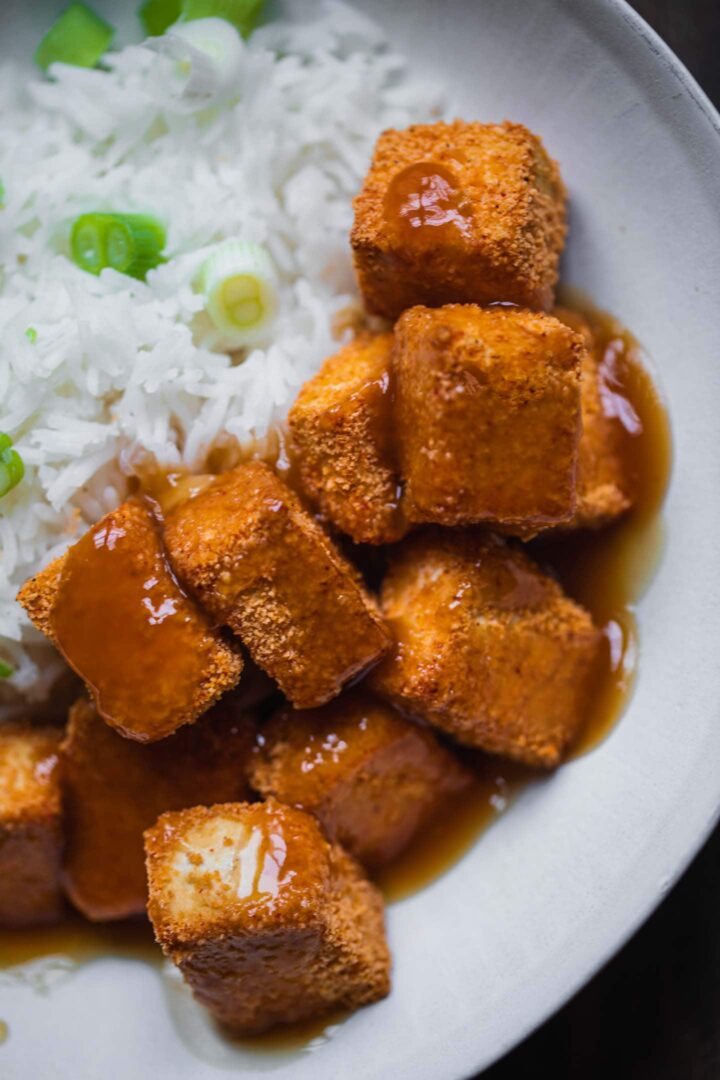 Recipe roundups and collections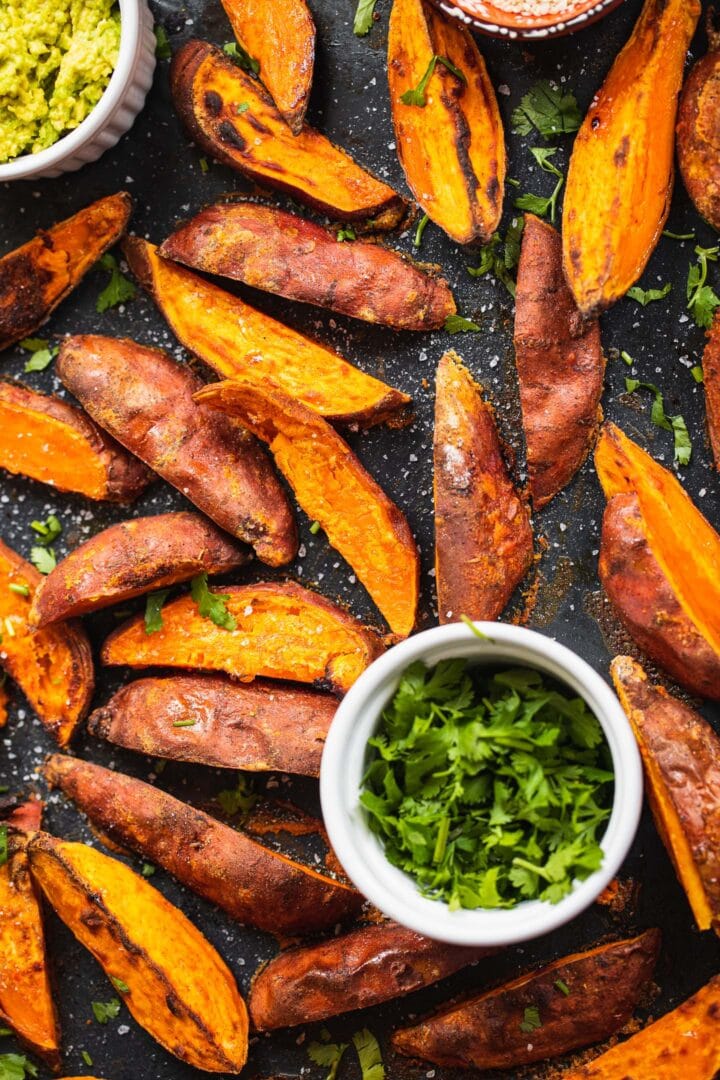 My cookbook
I am so excited that as of April 2021, my first cookbook, Earthy Vegan Eats, is out! This book has 60+ vegan recipes that are both vegan and gluten-free and great for any cooking skill level. Each recipe is creative, flavorful, and great for vegans and non-vegans alike! You'll find recipes for breakfasts, main courses, desserts, snacks and appetizers. There's also a whole chapter on vegan basics and cooking tips!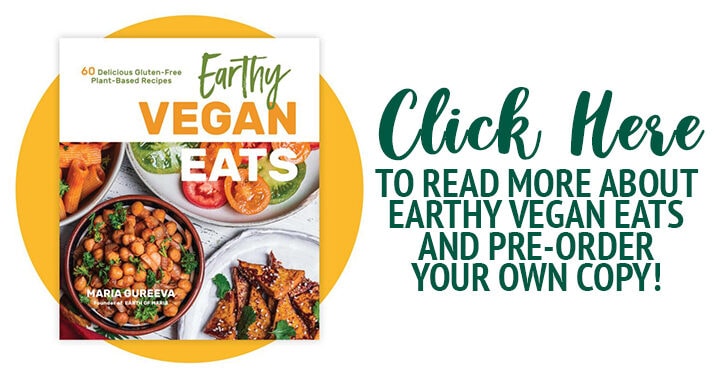 Popular recipes
Here are some of the most popular recipes from the blog that readers love! Try them out – you won't be disappointed!
This easy vegan potato curry is easy to make in under 30 minutes! It's super flavorful and made with wholesome ingredients.
These pancakes are made with chickpea flour. They are light, fluffy, and an amazing start to the morning served with toppings of your choice!
This vegan butter 'chicken' alternative with chickpeas is so easy to make and packed full of flavor! It's ideal for a weeknight dinner.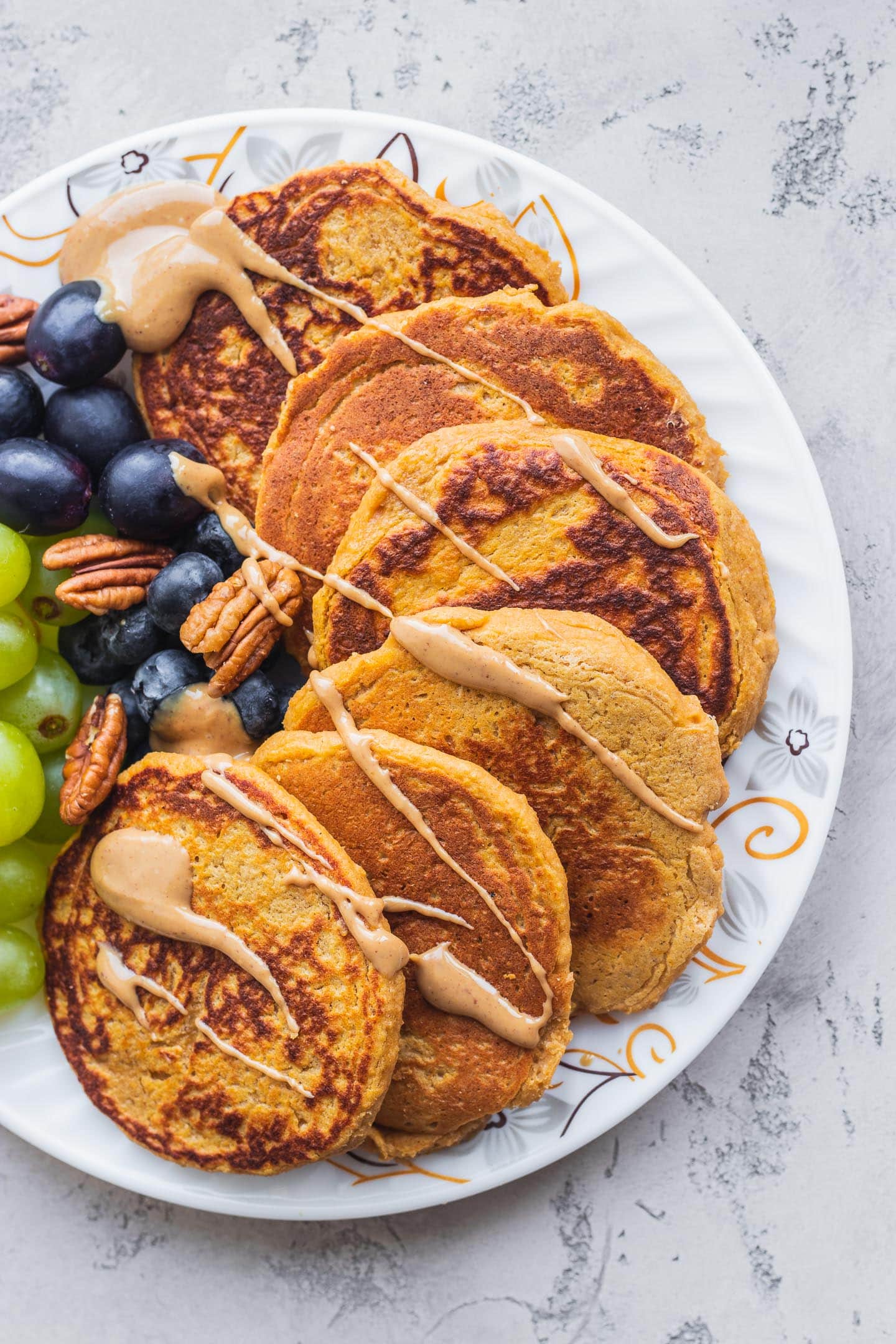 Sweet potato pancakes make an amazing way to start the day. They are made with just a handful of ingredients and are super comforting.
Make a vegan one pot pasta with chickpeas for a quick meal that's ideal for lunch or dinner on a busy day! It's savory, cozy, and made with accessible ingredients.
You just can't go wrong with lentil bolognese! Make this meal for dinner if you love plant based comfort food that's fuss-free and delicious.
Connect with me!
Connect with me on social media to keep updated with my recipes, and any other news! If you have any questions, send me a message and I will get back to you as soon as possible.
If you give any of my recipes a go, be sure to tag me on Instagram, and leave a comment together with a star rating! I absolutely love hearing your feedback and seeing your remakes of my recipes.